Exposure to cold can be dangerous
Dr S.K. Jindal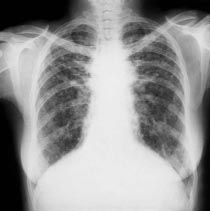 Cold weather is generally pleasant and healthy, but it is a nightmare for those with weak body defences. Senior citizens and individuals with pre-existing diseases are in particular likely to suffer the onslaught of winter, especially when severe. The worst affected are the poor and the homeless who are poorly clothed and live in the open
Skin and lungs are the two most directly affected systems in the body. Factually speaking, lungs are affected even in well-clothed individuals owing to breathing cold air.
Points to remember
Avoid exposure
Be careful about taking medicines
Beware of loss of body water
Patients with asthma, chronic obstructive lung disease, for example chronic bronchitis, and emphysema, are the worst sufferers. Smokers, particularly those who suffer from the myth that smoking keeps them warmed up, tend to smoke more and end up with severer and greater problems.
The effect of cold exposure on human health are myriad and have been known since the beginning of the history of medicine.
The two major factors responsible for the bad respiratory health pertain to the fall in the ambient temperature and the inhalation of dry air. The water content in cold air is very low. This is one of the most important factors responsible for respiratory symptoms like a hacking cough and a feeling of choking or constriction in the chest.
Irritating cough is common in the winters. As earlier explained, inhalation of cold and dry air causes dryness in the respiratory tract and stimulation of cough reflex. This is a simple and relatively innocuous form of cough. But cold exposure may also cause severer forms of cough and adversely affect the patients suffering from respiratory diseases.
Asthma patients may frequently suffer from acute spasmodic attacks in the cold and foggy weather.
More serious effects may sometimes happen during a violent episode of cough. Rupture of small blood vessels or capillaries in the eyes and rarely in the brain, transient episodes of fainting or syncope, cardiac arrhythmias especially in a patient with heart disease, and leakage of air from the lungs into the surrounding structures are known to occur.
Protection from cold is essential in spite of all the difficulties. Adequate clothing, gloves and socks are important but they do not protect the inhalational exposure. Therefore, avoidance of prolonged periods of outdoor exposure is the most important step. Early morning, late evening or night walks must be avoided. This is particularly crucial for the vulnerable groups.
The importance of hydration in foggy winters must not be underestimated. We all are aware of dehydration and sun-strokes during the summer months. Loss of body water also occurs in the winters in the exposed populations. Dryness of the skin during this season is a common knowledge. The same does happen with the internal organs, especially the respiratory tract.
Management of symptoms of cough is a contentious issue and requires a lot of patience. Patients with respiratory diseases often need to increase their routine maintenance medicines. Generally speaking, asthmatics should double their dosages of inhaled drugs. This can be done at the very onset of symptoms or worsening of problems. Symptomatic treatments with cough suppressants may temporarily help but cannot be relied upon for long. Infection, if any, needs treatment with an appropriate antibiotic. Addition of other drugs is best left to the wisdom of the physician. Self-medication may result in more problems than their solutions.
A lot of problems of cold exposure are avoidable provided one is careful and cautious.
The writer is Professor and Head, Deptartment of Pulmonary Medicine, PGI, Chandigarh.