Trends
It's a violent universe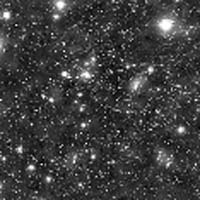 THE deeper astronomers gaze into the cosmos, the more they find it's a bizarre and violent universe. The research findings from this week's annual meeting of U.S. astronomers range from blue orphaned baby stars to menacing "rogue" black holes that roam our galaxy, devouring any planets unlucky enough to be within their limited reach.
"It's an odd universe we live in," said Vanderbilt University astronomer Kelly Holley-Bockelmann. She presented her theory on rogue black holes at the American Astronomical Society's meeting in Austin, Texas, earlier this week.
It should be noted that she's not worried and you shouldn't be either. The odds of one of these black holes swallowing up earth or the sun or wreaking other havoc is somewhere around 1 in 10 quadrillion in any given year. — Reuters
Darkest material on earth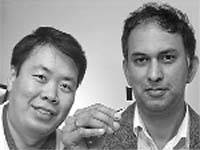 U.S. researchers said on Tuesday they have made the darkest material on earth, a substance so black it absorbs more than 99.9 per cent of light. Made from tiny tubes of carbon standing on end, this material is almost 30 times darker than a carbon substance used by the U.S. National Institute of Standards and Technology as the current benchmark of blackness.
And the material is close to the long-sought ideal black, which could absorb all colors of light and reflect none. — Reuters
Cloned animals safe to eat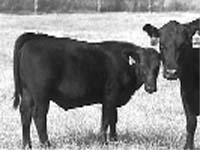 Just over a decade after scientists cloned the first animal, the last major barrier to selling meat and milk from clones has fallen: The U.S. government declared this food safe Tuesday. Now, will people buy it?
Consumer anxiety about cloning is serious enough that several major food companies, including the big dairy producer Dean Foods Co. and Smithfield Foods Inc., say they aren't planning to sell products from cloned animals. — AP
Butterflies use body clock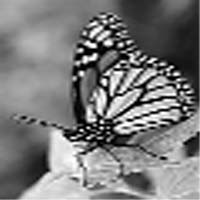 The spectacular migration of the monarch butterfly, which covers a 2000 miles round trip in a year, uses an inbuilt precision clock that enables the insect to use the sun as a compass, a study has found.
An internal biological clock that enables the 24-hour cycle of night and day allows the monarch butterfly to calculate its direction of flight when migrating either north or south, depending on the time of the year, scientists have discovered.
Monarch butterflies are famous for the journey they make each spring from their winter roosting sites in the mountain pine trees of Mexico to as far as the US-Canadian border and back again in autumn — an unparalleled migratory feat for such a small creature.
— The Independent