MUSIC ZONE
Saurabh & Gaurav
Album of the month
Natasha Bedingfield ó Pocketful of Sunshine (Epic)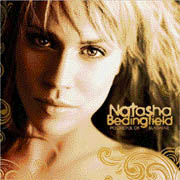 Pocketful of Sunshine, the British singerís sophomore album, may be more musically mature than her debut, with stronger songcraft and artfully R&B-spiced pop-candy arrangements. But her tunes are full of youthful longing, from the deceptively bouncy title track to the soulful Backyard. The songs, with their breezy, melodic tone, soaring choruses and layered vocals, recall her breakout hit Unwritten, the title track to her 2005 U.S. debut. The joyous anthem about embracing dreams and realizing the hope of the future became a feel-good musical mantra and an ubiquitous hit. It is understandable that she is trying to recapture that magic here. Thereís Happy, which advocates to keep your head up even when life is falling down around you; Freckles, an IndiaArie-sque song about embracing ones perceived flaws; Angel, on which she vows to stand by her lover; and the first single, Love Like This, featuring Sean Kingston, on which she revels in finding a perfect love. Debut single and album standout Babies boasts a bubbly, contagious beat and an equally memorable humming hook. The jazzy When You Know You Know alone bests every Joss Stone recording to date. The albumís strongest track, Not Giviní Up, features Natasha delivering a desperate, swift and passionate vocal over a flawless menacing beat.
Best track: Not Giviní Up
Worst track: Who Knows
Rating ****
Shaggy ó Intoxication
(Canyon)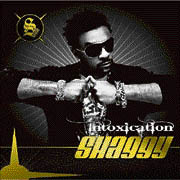 After one decade, six albums, two of them multi-platinum, and 11 top 10 singles worldwide, Grammy-winning Big Yard recording artist Shaggy is still on the grind. Creating music that celebrates his culture and being an ambassador for reggae music has always been the driving force in the heart of Jamaicaís only living platinum selling artist. The new album kicks off with Canít Hold Me, where Shaggy announces his return over jumping electro-tinged production. The first single, Bona fide Girl is a classic Shaggy dancehall-pop combo with a sweet hook, reuniting Shaggy with It Wasnít Me collaborator Rik Rok and adding Tony Gold to the potent mix. He also has Out Of Control, a mischievous dance-club ode to women on the dance floor. Church Heathen features a pulsating rhythm and monk-like chants over which Shaggy weaves a story of a church congregationís hypocrisy. While the majority of the album succumbs to the Ďradio-friendlyí model, Shaggy does give a nod to his Jamaican background, focusing on pure reggae tones with such tracks as Bona fide Girl and Reggae Vibes. Intoxication gets you, well, intoxicated on the grooves and melodies to make you get up and hot the floor for such tracks as opener Canít Hold Me and the party-filler Criteria.
Best track: Canít Hold Me
Worst track: Mad Mad World
Rating ***
Magnetic Fields ó Distortion
(NS)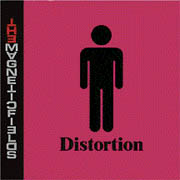 With all of Stephin Merrittís cleverness, skill and theatricality, itís not easy to buy that the Magnetic Fields started out as an indie pop outfit. Merritt didnít really establish himself as a widely feted songwriter until 1999ís 69 Love Songs, a far-flung compendium spanning acoustic ballads and electro pop tracks. On the surface, their latest outing Distortion sounds like an arranged marriage between Jesus & Mary Chain and Phil Spector. Itís denser, noisier and more guitar-laden than any of The Magnetic Fieldsí previous releases, and owes more than a little to the reverb-drenched West Coast pop. Opener Three-Way is literally a blast, three minutes of echo-soaked Black Francis strings interrupted only by a joyous shout-out of the title. At a songwriting level, Distortion is not that different from Merrittís previous work. There are bouncy bubblegum tunes and stately ballads, with Merrittís dry sense of humor, worship of words, and way with melody on display, as usual. One of the albumís most heartbreaking lost-love ballads is Iíll Dream Alone which frames dreams in harsh terms. Merritt alternates lead vocal duties with Shirley Simms, a plaintive, Ď60s-style singer who was featured on 69 Love Songs, and the tracks unfold like conversational vignettes. She skewers California Girls (to the breezy strains of Beach Boys-caliber popcraft), recites a nunís wish list in blissful harmonies (The Nunís Litany), and ends the album with wishes of freedom on Courtesans. In a nutshell, Distortion is a hook-filled cacophony, a fuzz-saturated pop fest, catchy and assaultive in equal measure.
Best track: Three-Way
Worst track: Too Drunk To Dream
Rating **
Dan Wilson ó Free Life
(AM)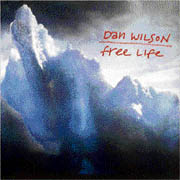 Wilson lives up to his reputation as an accomplished songwriter on Free Life. His thought on beauty, All Kinds, opens the album, moving seamlessly from a sleepy verse into a simple but enchanting chorus: "One life is all we ever get/ and all we ever give up for it in return/ is all of the ones we might have been/ just one kind of beautiful each in our turn/ innocence and consequence/ I only hope we never learn." With a naturally plaintive timbre, Wilsonís voice is tailor-made for melancholy tunes, but he falters with the cloying ballads Come Home Angel and Honey Please. The fragile Sugar fares better, as Sheryl Crow lends harmonies on the track and her voice merges nicely with Wilsonís light vocals. Acoustic guitars and a fast-fingered piano line courtesy of the Heartbreakersí Benmont Tench drives the energetic Golden Girl, and the folk-pop gem She Canít Help Me Now, with its playful falsetto chorus. The albumís first single, Cry, tries to generate the emotive surge of Breathless but lacks the same sense of urgency. As sound quality goes, the production on the entire album is fantastic ó no fussy instrumentation, no sizzling digital tools, just a rich, natural tone. Free Life is an undeniably solid, well-crafted album, but overall it sounds too safe, too comfortable.
Best track: Honey Please
Worst track: Against History
Rating ***