Health Notes
Dogs may be diabetics' best pals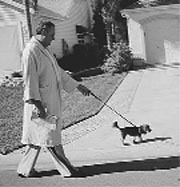 Washington: Already known for their capability of leading the blind, alerting the deaf, and helping the physically disabled with daily tasks, dogs may also prove helpful in maintaining the blood sugar levels of diabetics.


This suggestion comes from researchers at Queen's University in Belfast, Northern Ireland, who are looking for evidence to verify whether dogs can reliably detect dangerous blood sugar level drops in diabetics. — ANI



Parental drinking influences teen drinking
Washington: A new study has shown that parental drinking not only directly influences adolescent drinking, but also indirectly through teens' perceptions of parenting, especially monitoring and discipline received.
Adolescence is a crucial time of development on many different levels, but especially concerning the initiation and escalation of alcohol use.
The new findings highlight the impact of parental drinking and parenting practices on adolescent drinking.
"We wanted to, first, examine the extent of the relationship between the drinking behaviours of parents and those of their adolescent offspring at 14 and 17.5 years of age," said Shawn J. Latendresse, a postdoctoral research fellow at the Virginia Institute for Psychiatric and Behavioural Genetics at Virginia Commonwealth University, and corresponding author for the study. — ANI
Gym food can make you emerge fatter than before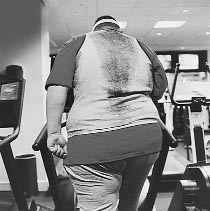 London: Running on the treadmill in the health club might be good for the body, but refuelling yourself in the club restaurant after the workout can make you emerge fatter than before, say nutritionists.
The health experts point out that some gyms in Britain are serving up too many stodgy meals packed full of fat, salt and sugar.
In the worst cases, according to their analysis, the calorie count of some lunches would take the equivalent of a half-day working out in the gym to burn off.
"In most places if you choose well you can eat healthily. But some gyms offer things that are really not healthy such as fries and foods dripping with cheese, which sends out a mixed message. It could undo all the good work people are trying to do when they go to the gym," The Scotsman quoted Carina Norris, a nutritionist at Queen Margaret University in Edinburgh, as saying. One expert said that some gyms could be serving up unhealthy dishes to maximise profits. — ANI
UK docs told not to prescribe antibiotics for minor ailments
London: England's Chief Medical Officer Sir Liam Donaldson has expressed concern over unnecessary prescription of antibiotics to treat minor ailments such as coughs, colds and sore throats, in a third of all cases.
He insists that the proper use of antibiotics was vital in the battle against superbugs such as MRSA. However, he adds, the liberal use of medicines has led to bugs becoming resistant to treatment. Donaldson's statement comes as the Government launches a 270-million-pound campaign on the unnecessary use of drugs such as penicillin. — ANI