The novel path to cinema
Literature and cinema make for good companions. Can the screen version stray from the original and adapt itself for celluloid, asks Shoma A. Chatterji as she examines this unique relationship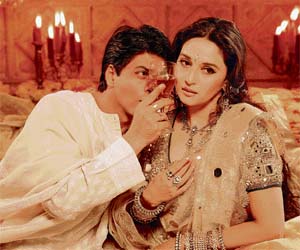 Shah Rukh Khan and Madhuri Dixit in Sanjay Leela Bhansali's Devdas. Bhansali retained only the skeleton of Sarat Chandra's story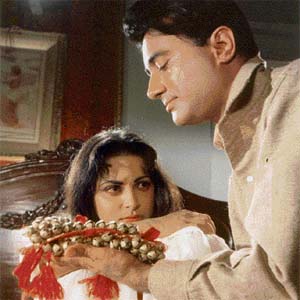 Dev Anand and Waheeda Rehman in Guide. Vijay Anand changed the setting of the film from the fictitious Malgudi to the real and concrete Udaipur. R. K Narayan, however did not approve of the director's version
WHAT do films like Sanjay Leela Bhansali's Devdas, Vishal Bharadwaj's Omkara, Bimal Roy's Sujata, Guru Dutt's Sahib, Bibi aur Ghulam, Vijay Anand's Guide and Shyam Benegal's Sooraj Ka Satvan Ghoda have in common? They are all adapted from literary fiction—classic, contemporary and international. Literature describes visuals in words. These films are inspired by or adapted from literary fiction—classic, contemporary and international. Some are reinterpretations by directors, while others, like Guru Dutt's Sahib Bibi aur Ghulam are transliterations onto celluloid with some editing of the original text to fit into the the film's running time. There could also be a complete contemporisation by relocating the original novel in terms of time or place or both such as Omkara and Maqbool, both based on two famous Shakespearian tragedies Othello and Macbeth.
Cinema brings words to life through visuals, sound, music, dialogue, acting and splicing or mixing of shots generally known as editing. This, very simply, is the basic difference between literature and cinema. Cinema, an eclectic art form, has borrowed generously from earlier art forms like music, poetry, painting and architecture. Film scholar and critic Chidananda Dasgupta insists that a film adapted from literature "would contain something of the chemistry of the mind of the filmmaker."
Powerful narrative
Celluloid adaptation from literature offers the filmmaker a challenge to pick the writer's work and through this transposition, make it as powerful and appealing on film as it is in its printed form. It offers infinite scope for argument, discussion, debate and questioning among spectators who have read the novel and also accept the challenge the director throws up to come and watch the film, compare it with the original literary work, comment on it, criticise it and so on. R.K. Narayan did not like the celluloid version of Guide (1965-66) That did not stop the film from becoming a big hit and also getting critical acclaim. Guide, the film, stands independent of its original literary inspiration. Often, this is perhaps what the director wished to achieve.
Sanjay Leela Bhansali's Devdas (2002) is a different story altogether, especially when one places this film juxtaposed against Bimal Roy's or P.C. Barua's Devdas made much earlier. Sanjay Leela Bhansali's Devdas is an example of a distortion of the original literary source where he has retained the skeleton of the story along with the names of the major characters. That is where the similarity between the literary original and its celluloid version begins and ends. Yet, Bhansali's Devdas is no different than mainstream cinema's modus operandi of literary adaptation where glamour, colour, sound, music and melodrama are designed to structure the film version as an exaggerated, larger-than-life, celluloid distortion of the literary source. Pradeep Sarkar's Parineeta (2005) is another example. The trend of glamour was set with Navketan's film version of R.K. Narayan's Guide. One of the major changes that Vijay Anand made in Guide is that he changed the setting of the film from the fictitious Malgudi to the real and concrete Udaipur. This gave the film an exotic, grand visual look, highlighted through lavish mounting and high production values, designed to give the film its rich sound-image-and-music texture. `A0 Narayan insisted that these changes stripped the original story of the ambience of the small town of Narayan's novel. Guide evolves into a rich and unforgettable cinematic experience. The Hindi version of the film by and large, is faithful in essence and spirit, to the original novel and brings home. The author reportedly admitted that the message of the novel, that an individual, whatever his antecedents, can be totally transformed in mind and spirit, by the force of the faith of his fellowmen, has been carried through by the film.
By the book
For a major slice of the Y generation, reading has become pass`E9. In this ambience cinema can often function as an inspiration to read. After Sanjay Leela Bhansali's Devdas was released, a publishing house brought out the quickie English translation of the original work and the book sold out like hot cakes. The book however, remained loyal to Sarat Chandra's original novel.
Till this day, Sujata (1959), based on a novelette by Subodh Ghosh (1909-1980), enjoys the status of a classic both at national and international retrospectives of Indian films. In and through Sujata, many of the oppositions that sustain between poverty and wealth, renunciation and worldliness, dharma and adharma, desire and law – are worked out in terms of the family-as-nation/nation-as-family ideal. Mahatma Gandhi is a palpable and physical presence in Sujata, the film. Many shots have been used with Barrackpore's Gandhi Ghat as the backdrop. This is a departure from the literary text. Guru Dutt's Sahib Bibi aur Ghulam (1962) did away with the outer historical framework of the original Bimal Mitra (1912-1991) novel to concentrate on the main narrative alone, since the audiovisual medium of cinema made in Hindi much after the book was written and long after the time-period of the story, would not have lent itself well to a national audience's understanding. The film records a period of Bengali history through the lives of the Chowdhurys. Within the same canvas, the film makes space of four different social worlds. Few know that unlike most filmmakers who have no truck with the original author, Bimal Mitra, who authored the novel, grew close to the introvert Dutt much before shooting began. Dutt was an insomniac. These sleepless nights brought the two men from two different worlds together.
Box office response
The box office is a strange customer. One never knows how it would response to a given film adapted/interpreted/inspired from literature. Vishal Bharadwaj's Maqbool(2004) and Omkara (2006) are illustrations in point. Though both films were technically competent, histrionically excellent and embellished by a rich musical score, the relocations in terms of time, space, culture, language and geography, that naturally led to some dramatic changes in characterisation as well, fell flat at the box office.
`A0Shyam Benegal's beautiful Suraj Ka Satvan Ghoda (1993) is based on a novel by noted Hindi litt`E9rateur Dharamvir Bharati (1926-1997). Its complex structure, it was felt, would not lend itself to the film medium. Benegal disproved this belief and made a film that still brings a lump to one's throat. The novel is considered to be one of the foremost instances of metafiction in 20th century Hindi literature. The film version is not only a classic example of the transcription/ interpretation of literature on celluloid, but is also one of the few celluloid explorations into the lost art of storytelling. He weaves the literary qualities of a novel in print and the art of oral story telling seamlessly through word-pictures to place them aesthetically and form a cohesive and harmonised whole in another medium and language – film.
`A0A piece of literature need not remain confined to celluloid 'translation' of an original piece of written work. It is for the filmmaker to judge and decide on whether a particular piece of literary work (fiction, non-fiction, drama, poetry) in any genre or language or form, that inspires his creative energies should be a translation of the original work, an interpretation, a critique, a comment or a question.
Reel language
Cinema expresses the private vision of the filmmaker, be it in accurate imitation, political propaganda or visual abstraction – and the critical emphasis should be on the work of art – the film – itself and not on its comparison with the literature is springs from. The basic edge that cinema has over the written word is that the viewing, understanding, experiencing and identification (of characters) within a film are not based on the essential presumptions of literacy and basic education. Cinema, by its very presence, makes itself available to a much wider viewership than the readership a literary work can ever command.
Film-friendly writer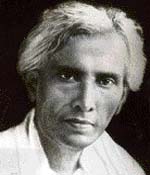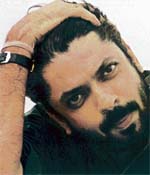 SARAT Chandra Chattopadhyay (1876-1938) wrote Devdas in 1901 but could not find a publisher till 1917. The rest is history. Sarat Chandra was sympathetic to women, who he felt were repressed at home and tortured outside. He was partial to those who, for no fault of theirs, incurred the disapproval or displeasure of the family or community. The social and domestic atmosphere in Sarat Chandra's works does not exist any more. But the story interest keeps the reader hooked, irrespective of the plausibility or otherwise of the narrative. His stories were extremely cinema-friendly and therefore, novels like Parineeta (1914), Biraj Bou (1914) and Palli Samaj (1916), appear as topical to the Indian filmmaker as stories written by contemporary writers. `A0 So, we find Sanjay Leela Bhansali, a director of the 1990s and Shakti Samanta, belonging to the 1960s and 1970s, make film versions of Devdas a few years ago. Interestingly, Devdas has been made into a film 14 times in different languages over more than 50 years. The first was a silent version before sound made its entry.