Career Hotline
Add value to skills
Pervin Malhotra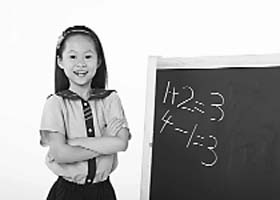 Q Can you please tell me something about the Mathematical Sciences Foundation in Delhi? What courses does it offer in Maths?
— Kiran Khosla
A The Mathematical Sciences Foundation, Delhi (www.mathscifound.org) runs a 1-year masters level course — Graduate Studies Programme in Mathematics. Some universities like the University of Houston, Texas, USA have recognized the value of this course. Three departments of the University — the Department of Mathematics, the Department of Physics, and the Department of Computer Science have agreed to admit students who successfully complete this Programme to their Graduate School with full teaching assistantships (including tuition fees waiver) besides granting credit for the courses done at the MSF.
On completing your first year of study at the MSF in Delhi you can take the GRE and enroll for a MS programme in Mathematics / Computer Science / Physics, and leave for Houston to complete the degree. Upon completion you will qualify for a PhD programme.
Eligibility: B.A (Math) / B.Sc (H) Math / Physics / Comp Sc;
B.Sc / B.Tech with at least 2 years of Math courses;
M.A (Math) / M.Sc. (Physics / Math / Comp Sc)
MSF also offers two certificate programmes for UGs and PGs.
Programme in Mathematical Finance: a hands-on introduction to modern Finance and the role of mathematics in it (in collaboration with ICICI Bank)
Mathematical Simulation with IT: Explores the interaction between Mathematics, Technology & Education.
Interest in IP
Q Please tell me from where I can do a course in Intellectual property Rights through distance learning. Is there a genuine demand for IP lawyer?
— Harpreet Singh
A There are less than 1,000 practicing patent professionals in the country. According to NASSCOM, 33% of the IP demand is from the Knowledge Process Outsourcing [KPO] sector. And the demand for IP professionals is likely to touch 15,000 in the next three years says a recent McKinsey report.
The study and application of Intellectual Property Laws has gained further momentum due to the IT and entertainment revolution and globalization of the business environment.
Here are some relevant institutions that offer the courses you are looking at:
IGNOU (www.ignou.ac.in)
Course: Diploma in IPR (with World Intellectual Property Rights Organisation (WIPO).
The Indian Law Institute, Bhagwandas Road, New Delhi 110001 (Deemed University) (www.ilidelhi.org )
Course: Online Certificate in IPR & IT in the Internet Age (3-mth).
National Law School of India University (NLSI) (www.nls.ac.in)
Course: PG Dip in IPR (Dist, 1-yr)
National Law University, Jodhpur (Raj) www.nlujodhpur.ac.in)
Course: PG Diploma in IPR Laws (Dist)
Lawful pursuit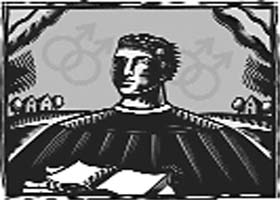 Q Is it true that there is a common entrance exam for all law courses from this year?
— Bharat Juneja
A Yes and No. The test only applies to those seeking admission to 5-year BALLB courses in seven National Law Colleges, for starters.
Spurred by demand from harried students and a Supreme Court directive, law school aspirants will have to take a Common Law Admission Test (CLAT) for admission to the National Law Universities at Bangalore, Bhopal, Gandhinagar, Hyderabad, Jodhpur, Kolkata and Raipur starting this year.
Nearly 20,000 students are expected to take the exam on May 11, '08 courtesy a joint initiative of the MHRD and the UGC.
This will come as a boon for students since they will no longer have to prepare for seven different exams. Nor will they have to pay seven times over because there will be a one-time test fee of Rs 2000. Moreover, the test will only have objective type questions.
With salary packages soaring and foreign placements gaining prominence among law graduates, students have shown increasing interest in legal education in recent years. Compared to 10-15 applicants per seat five years ago, today there are more than 100 applicants per seat.
Plough prospects
Q Can you please tell me something about the work of an agricultural economist? What are the prospects for a career in this field?
— Narendra Kotwal
A Achieving food security has been the overriding goal of our agricultural policy. To achieve this goal, we need not only agricultural scientists but also agricultural economists who can apply the principles of economics to ensure greater productivity in agriculture. The growth in this sector being a result of greater liberalisation and investment, the demand for agricultural economists is on the rise.
Besides land appraisal, crop grading, marketing and sales, an agricultural economist is involved with farm management, co-operative management, farm utilities, custom services, wholesale and retail marketing of agricultural products, priority setting for research, how much to invest, assessment of returns on investment i.e. all those activities that ensure that agricultural productivity grows at planned rate of growth.
Job prospects in this field are promising. There are openings in cooperatives, banking and insurance sector, private firms in the agricultural sector, foreign embassies, NGOs and other donor agencies, Ministry of Agriculture, Indian Economic Service as also in the field of research and teaching.
Although you can specialise in Agricultural Economics in MA Economics, separate M.Sc Courses in Agri Economics are offered at some universities like:
Allahabad Agricultural Institute, Allahabad (UP) (www.aaidu.org)
MSc Agri Eco (Farm Mgt/ Agri Mktg)
Aligarh Muslim University, Aligarh (UP) www.amu.nic.in
Course: Master of Agri Eco & Bus Mgt
Elig; BA (Eco) / BCom (55 pc)
Counting your choices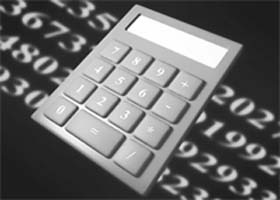 Q I am currently studying in Class X. I want to become a C.A. Can you tell me what I should do directly after my boards? Which are the best institutions in India for doing CA?
— Laveena Khanna
A Students who are in Class X can enroll in the CPT which is akin to an entrance exam for the revamped CA course but can take the exam only after completing Class XII.
The CPT tests your knowledge of the following four subjects: fundamentals of accounting, mercantile laws, general economics and quantitative aptitude. The CPT is a single-paper, objective-type multiple-choice test carrying 200 marks.
After qualifying the CPT you can go straight for three-and-a-half years of Articleship in keeping with international norms.
After 18 months of practical training, you can take the Professional Competence Exam and clear the Finals in the last six months of your Articleship.
The course has been reduced to four years instead of five years and three months previously.
The ICAI Board of Studies offers a free study package, which includes question banks for practice. The study material is also available on CD so you can test your preparation by answering the sample questions.
That's not all — realising the difficulty encountered by students wishing to clear CA, accredited institutions will now provide oral coaching. While the coaching is not compulsory, it would help brush up your basics.
For details, log on to: www.icai.org