Ready for the fast track
Force India, the Formula One team co-owned by tycoon Vijay Mallya, is all set to enter the elite league at the season-opening Australian Grand Prix in Melbourne tomorrow, writes Alan Baldwin
Eddie Jordan had fun in Formula One and now tycoon Vijay Mallya intends to bring back the good times after buying the team founded by the Irish entrepreneur.



Vijay Mallya (C) with Giancarlo Fisichella (L), Adrian Sutil (2nd from R) and Vitantonio Liuzzi at the launch of Force India's VJM 01 car in Mumbai in February. — Photo by Reuters
Lull after the storm
Donald Banerjee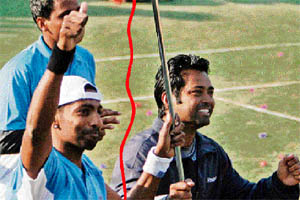 With Mahesh Bhupathi, Prakash Amritraj and Rohan Bopanna finally agreeing to play for India in the Davis Cup tie against Japan in April, the All-India Tennis Association must have heaved a sigh of relief. However, it's just a breather for the tennis body as the players are determined to resume their revolt against skipper Leander Paes later on.

SPLIT WIDE OPEN: Prakash Amritraj (L) is among the Davis Cup tennis players who are up in arms against skipper Leander Paes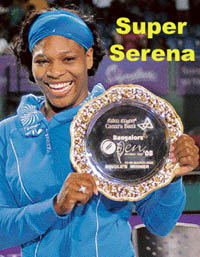 Serena Williams got past one tough opponent after another, including elder sister Venus, to clinch the Bangalore Open title. — Photo by AFP
IN THE NEWS
Back on course
Having ended a winless streak running five long years with a victory at the Malaysian Open, a relieved Arjun Atwal couldn't help but thank world number one Tiger Woods for helping him with his swing. Nagging injuries, a freak road mishap that almost put him in the dock on vehicular homicide charges, and a slump in form — Atwal's cup of woes was full to the brim.


National shame
March 9 will go down as the blackest Sunday in the history of Indian hockey when eight-time gold medallists India failed to make it to the Olympics for the first time. Britain shattered India's Olympic dream with a 2-0 win in the final of the qualifying tournament.