SHORT TAKES
Novella and a blast from the past
Randeep Wadehra
Dance
by M. Mukundan (Translated by D. Krishna Ayyar & KG Ramakrishnan)
Katha. Pages 123. Rs 175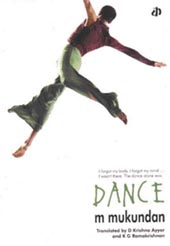 This slim novelette has a rather large canvas that spans Kerala, Europe and America. The protagonist, Agni alias Balakrishna, is a youthful exponent of kalaripayattu – Kerala's martial art form wherein, like in our classical dance forms, one has to be mentally focused, physically agile and spiritually aware in order to generate heightened experience for the performer and the aficionados alike. One day Agni is noticed by Rudolf – a famous European dancer – who invites him to join his company. Thence begins his journey to fame, riches and sexual promiscuity that ends in tragedy. The story is narrated by Agni through a series of emails to Sreedharan. The narrative is smooth and the translation flawless – you wouldn't have known it was a translation if it was not mentioned on the cover-flap. But there are glitches too, e.g., Mukundan calls the communication link between Kremlin and White House a hotmail instead of hotline. He draws a politically incorrect analogy of master and slave while comparing skin colours of Alexis and Agni. This readable work would have become absorbing had various mindscapes been explored, and emotional interplay been depicted. Characters have not been fleshed out, barring, to some extent, those of Raji, Agni and Sreedharan.
Shakespeare's Daughter & Other Plays
by CD Sidhu. Writers Workshop. Pages 422. Rs 200 (flexiback)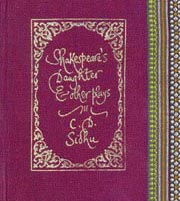 In a milieu wherein staging of adaptations of Russian/western originals is considered a matter of pride, an original Indian work is like a waft of fresh air. This volume contains five plays that portray various situations in our towns and villages. Their aspirations and deprivations, toils, troubles and struggles have been vividly depicted. The detailed stage settings are good enough to inspire a tele-filmmaker to adapt Sidhu's scripts to the electronic medium. Having said that one must point out that the translation is disappointing, more so because Sidhu's credentials in English, Hindi and Punjabi are impeccable and he is translating his own works. For example Jeeto's dialogue, "Let father milk her" may have been effective in Punjabi, but is stilted and awkward in English. He could have avoided literal verbatim translation and used his talent to come up with better prose. However, if the dialogues are rewritten, keeping in mind the English-knowing audience, these plays can wow theatre buffs.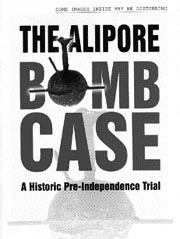 The Alipore Bomb Case
by Noorul Hoda (Ed Shyam Banerji). Niyogi Books. Pages 176. Rs 395
In the early 1900s, Bengal was the hotbed of revolutionary activities. High-profile British officials in India were targeted. There were intricate networks of secret societies that carried out daring acts of bombing and assassination attempts. The fact that this upsurge in anti-British movement coincided with the looming threat of World War 1 only made the administration more desperate and ruthless. How deep-rooted and widespread the patriotic zeal among Bengal's youth had become is brought into sharp relief by what has come to be termed as The Alipore Bomb Case. On April 30, 1908 two teenagers Khudiram Bose and Prafulla Chaki threw a bomb at what they thought was District Judge Kingsford's carriage but killed two innocent British women instead. Consequently, while Chaki committed suicide Khudiram, along with Aurobindo Ghose, Barindra Kumar Ghose and Ullaskar Dutt, was arrested and tried. He was hanged to death, while the others were incarcerated. This volume gives the particulars of the case authenticated with details from official records.