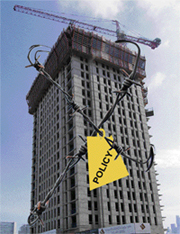 Policy glitch
Increase in minimum area requirement and approval-related charges for residential and commercial projects has virtually derailed the growth of the real estate sector in Amritsar. Varinder Walia and Ashok Sethi report
The golden sheen of the real estate sector boom seems to be losing its radiance in the city of the Golden Temple, courtesy the skewed policies of the SAD-BJP government. The mind-boggling prices of property during the Congress regime that had given a boost to the real estate sector have become a thing of the past. Now several housing and commercial projects are in limbo as developers are finding it difficult to tread the tough path charted out by the state government.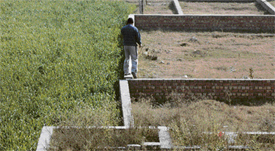 Vanishing villages
The price of urbanisation and development around Ludhiana will be paid by 300 villages whose fertile land will be utilised to make room for the burgeoning population by 2020, writes
Jupinderjit Singh
GROUND REALTY
Stylish & practical
"Bathroom is a room too", thus goes the catch line of an ad, and this sums up the present trend for having stylish bathrooms. Fittings, their apt placement, colours, patterns, size and space matter a lot, says Jagvir Goyal
Mantri to pump in 500 cr in Gwalior projects
Real estate firm Mantri Realty plans to invest Rs 500 crore at Gwalior in Madhya Pradesh to set up a residential township and an IT SEZ. Mantri Realty's Chairman Sunil Mantri said, "We plan an outlay of around Rs 500 crore for the development of the new Gwalior city. This is just a start and we are open to more investment in Madhya Pradesh."
Tax tips
Tax liability on loan
S.C. Vasudeva
Q. I am in the process of buying a residential flat (being constructed by development authority) from original allottee (say Mr X). I want some tax clarifications regarding this. Fifty per cent of the allotment price has been paid by X till date and I will repay that to him on the date of agreement along with some decided premium.