The Sibling Act
Purva Grover
COPYCATS, little ones, cheater cocks or shorty, we call our siblings by many such names. And yet, despite the teasing and the hidden rivalry, the sibling bond is one beautiful irreplaceable bond. Hmm... perhaps that explains why we all grow up with a dream to be like our siblings. And well, the aspiration to step into the shoes of our brothers or sisters holds true in the tinsel town too. However, sadly though over the years hardly any Bollywood siblings have tasted success, save a exceptions like Karishma and Kareena Kapoor. Lets track down the journey of some of the Bollywood siblings who haven't been able to make it as big as their brothers or sisters.
Kaun Kapoor?
This man just could not take off and then finally gave up. Sanjay Kapoor, remember him? The guy in Prem, Koi Mere Dil Se Poochhe, Shakti, Raja and more. Hmm`85we don't really know anything else about him or his whereabouts. In case you know then keep it to yourself, who is interested anyway?
Khan Khandaan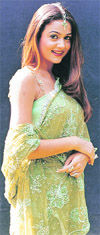 Okie, now for these brothers, it's all in the family. They produce, act and direct for their brotherly love. Why? For, it's only Salman Khan in the trio who is a superstar. Sohail Khan's post- acting kitty boasted of Auzaar, Pyar Kiya To Darna Kya and Hello Brother and then the acting bug bit him and he failed. The career graph of Arbaaz Khan (his only claim to fame is wifey Malaika) too reads almost the same. Hmm... so it seems elder brother Sallu is their only SOS!
Painful Patel
It's tough to decide who is a bigger failure of the two, Amisha or Ashmit. To be fair, we can rate Amisha higher than her brother, for at least she has one blockbuster to her credit Kaho Na Pyaar Hai. As for Ashmit, all one knows is that he is her brother. It would be too much to hope that one remembers his debut flick Inteha. How and where are the brother-sister earning their livelihood, is anybody's guess.
Kool Koiralas
We insist to call them kool bro-sis, because the somewhat successful sister Manisha Koirala vanished for a while, only to return back as a launchpad for her little brother Siddharth. The dismal debut Anwar was enough to fortale the future. As for what he is upto these days, nobody, even the Wikipedia, knows
about it.
Chirkut Chopra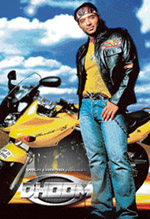 'Who is he' was the first reaction when we saw him jumping like a monkey in Mohabbatein. The credits of the movie explained it all, Uday Chopra, aka Chirkut, was the little bro of Aditya Chopra. Well, so his kind family later roped him for Mere Yaar Ki Shaadi Hai, Dhoom and Dhoom 2. Other flicks like Charas and Supari too were flops at BO. Well, all we can suggest to little Chopra is to go back to helping bro and dad in direction. For those who don't know, he has assited them in Dil To Pagal Hai, Hum Tum and Dilwale Dulhaniya Le Jayenge.
Struggling Shetty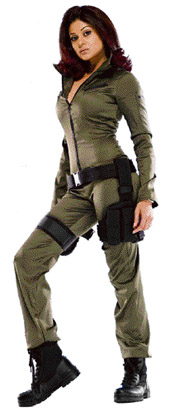 It took the elder of these two sisters many flicks – hit and flop, item numbers and finally a reality show to show what she is made up of. Shilpa Shetty's triumph of success began with Baazigar and reached its height with Big Brother. Sibling Shamita debuted in Yash Raj's blockbuster Mohabbatein and did manage to catch the attention in this multistarer flick. Soon, she got labelled as an item girl, till her first solo act in Zeher in 2005. Post that Cash saw her shaking a leg and that's it. Perhaps, she is busy gloating in the popularity of her elder sis!
Missing Mukherjee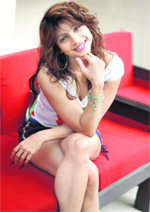 Her elder sister just can't stop giggling — be it at an awards night, a talk show or an interview. No wonder, Kajol just came, saw and conquered. And while success grabbed her even post marriage, her little sister Tanisha Mukherjee struggled for a few years to even get noticed. In 2003 came Ssshhh, followed by unremarkable and unmemorable Popcorn Khao Mast Ho Jao, Tango Charlie and more. A few Telgu and Tamil flicks came her way, till Neal n Nikki in 2005 and then Sarkar when the audience finally began to recognise her. As of now, the Nikki is missing, and yes nobody seems to be missing her much.
Aspiring Arora
She is the sibling of the gorgeous Malaika Arora Khan. But, all that the little sis of the Chaiya Chaiya girl has to her credit is a series of flops and a handful romantic links. Amrita Arora made her debacle debut with Fardeen Khan in Kitne Door Kitne Paas, a flick that we forget the moment it was released. What followed were films like Girlfriend, Fight Club and a few special appearances that don't ring a bell. Lined up for 2008 is another flick called Heroes. Well, here's hoping this one will work for this little sis!
purva@tribunemail.com