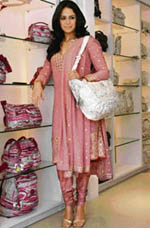 Never say die!
Our Jassi oozes confidence, chutzpah and a sixth sense when it comes to grabbing roles
WHAT happens when one becomes a larger-than-life-image overnight? A dream comes true, one would say. But there are pitfalls that usually follow such humongous success. And who knows that better than Jassi, aka, Mona Singh? Well, right now, she doesn't have much to boast of except for a show Naya Roop Nayi Zindagi she would be hosting for Sony. No, not for the want of offers, but for the benchmark she has set for herself as Jassi in Jassi Jaisi Koi Nahin.

Photo by Pradeep Tewari
Meet the Monkey
Kipling, the Belgian brand of women's casual bags, makes an entry in Chandigarh. A brand known for its playful attitude, trendy designs and girlie colours, is for those who are looking for cutting-edge design combined with hi-end quality and comfort. It comes with the trademark monkey of Rudyard Kipling's Jungle Book.
Keeping alive & how!


City singer on jury conducting auditions for forthcoming Indian Idol
CALL it versatility or going with the flow of life, Gagan Singh does not mind what form of music he is doing, as long as it is a good composition. So, what brings this guy suddenly into media focus? Well, he is a part of the jury that is conducting auditions for Indian Idol's next season. And Gagan, originally from Nurpur, has a city connection too. He spent nine years of his life at Panjab University.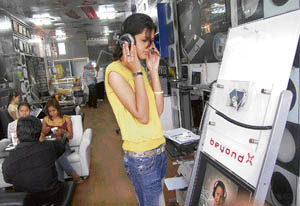 Bits & bytes
Order chips with desktops or cappuccino with notebooks!
Cool cafés are now offering more than just steaming cappuccinos and veggie burgers on a platter full of scrumptious pleasure. After rebooting to an all new concept, the joints have added doohickeys and gizmos on their menus. Come on guys, don't confuse the joints with cyber cafés you so often visit for sharing emotions over a cup of hot coffee with faraway pals brought near by the Internet. It's different!
Photo by Vicky Gharu
Memorable Moments
An Intimate Act it is, but not the kind the name suggests. The exhibition is more of a nostalgic trip down the memory lane for artist Jaskanwal. It's all about childhood friendship and games that the Gen Past played. The dominant factor in each of her frames is nature, suggesting how attuned one used to be with nature during those growing-up years.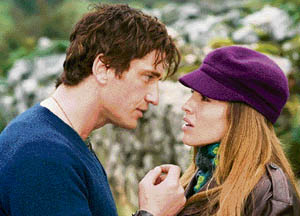 First Day First Show
Sighs & tears
P.S. I love you
Watchable
Holly Kennedy (Hillary) doesn't know how lucky she is. She is beautiful, smart and married to the love of her life - a passionate, funny, and impetuous Irish limo driver named Gerry (Gerald Butler). So when Gerry's life is taken by an illness, it takes the life out of Holly. The only one who can help her is the person who is no longer there.
Fragrant Affair
The campus gets its very own rose garden


WALKING by the university campus just got more fun, interesting, scenic and oh-la-la rosy! Nope, this has nothing to do with endless useless gehris, stunning kudis or deafening music courtesy graffiti-painted gypsies. In fact, the rosy walk is courtesy a team of dedicated nature-lovers on the campus.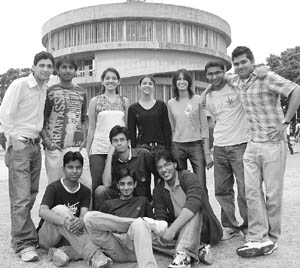 All for a cause
Meet the university's help brigade that's making a difference to the lives of many
WHAT'S life like at Panjab University? Graffiti-painted jeeps playing Dil luteya gaya at deafening volume, garam garam sams and nimbu pani at huts, bunking classes and catching flicks, juicy gossip sessions over a plate of rajma chawal, and more. Simply put — unlimited masti, minimal studies and zero responsibility.


UNITED THEY WORK: The members of Youth United hope to create the India of their dreams.
Nut case!
He talks to himself, peeps into the minds of cows & has made us fall in love with Gajodar bhaiyya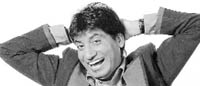 HEARD of the ol' saying, 'people who talk to themselves are borderline nut cases?' If you believed in it, then hear out Raju Srivastav —"When I was a child, I used to talk to each and every object in my house in Kanpur. Every time we used to go for vacations, I would apologise to the house for locking it up. On returning I would feel the furniture to let them know that I was back."
Gems of Wisdom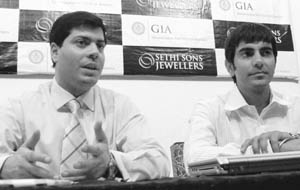 WHEN was the last time you opened your locker to take out that gold ranihaar? Or visited your jeweller to get custom-made silver ornaments? Chances are, not recently. For, yellow gold is fast loosing its sheen. Silver is popular, but just as sleek, casual-wear jewellery. It's rather the glittering gemstones that are ruling our hearts, be it for making a grand style statement or helping us change our destinies.
Tribune photo
Meaningful Muse
HE does not belong to the category of visiting artistes who come, talk and go back, leaving just the memory behind. Mumbai-based theatre artiste Manjul Bhardwaj prefers to leave a legacy behind — the legacy of experimental theatre. In city to unleash the movement, which he has already done in 11 other states, Manjul talks passionately about theatre of relevance.
On a glam wicket
We plunge into the city's accessory hubs and scoop out the season's best baubles
The sun's blazing away in its full glory and most of us are already thinking about coiling up into our air-conditioned cocoons. However, it's the razzle-dazzle brigade's month out. For, summers may be merciless, but it definitely sees the style quotient going up by a few notches! And what else can instantly perk up your stylometer than fun, funky accessories? We bat for some extra innings in the fashion circuit and help you get your style quotient right, just before the opening overs of summer 2008.
Frothy feast


Who needs bottled fizz to beat the heat when the humble lassi is going through such exciting transformation!
ONE sip of this thick chilled frothy delight and you get transformed into a different world altogether. Add to it a little malai and oh-la-la, the feeling is close to heaven! Yes, nothing can beat a large glass of lassi, especially when the sun is shining bright and harsh. Our gift to the country and perhaps the world too, lassi is undoubtedly summer's best drink. So, for all you lassi lovers, here's a round up on the thirst quencher.
Write to Renee
at lifestyletribune@gmail.com or Life Style, The Tribune, Sector 29-C, Chandigarh
n I am 27 and have been married for three years. I was born and brought up in Delhi and moved to a small town to Punjab after marriage. Though, it was difficult for me, I managed to survive. I thought my husband was caring and thoughtful and felt guilty throwing tantrums. Now, I have discovered that he has been involved in an extra-martial affair for years. This relationship was a part of his life, before he married me. I am extremely hurt and would like to leave him. Help.
Matka chowk
Tree Tales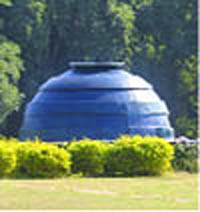 If there was a tree appreciation class available in town, I would be the first to sign up
NOW that we have had a brief spell of spring, Chandigarh truly looks like a beautiful bride dressed in her finest flowers. Before I came here, I was quite self-assured when it came to identifying flora and fauna. The city's variety and richness of trees and flowering plants have made me eat a humble pie. I have looked at many majestic trees here and have failed to put a name to them. I have often stopped at the sight of a mali digging away glumly at the foot of a tree leaning low with flowering branches and asked for a name only to be told something that I am sure will not find a Google match.