No woman, no cry
Beer, hiking, beer, biking, several rounds of golf, beer, and never reading a map — are you ready for a mancation?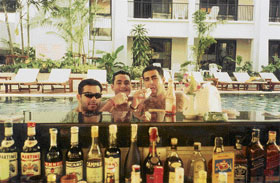 LOOKING forward to a cricket match so that your wife permits you to go out with buddies and re-live the bachelor's days? If you are torn between you secret desire and an attack of conscience, you may find solace in the fact that most men are actually thinking along these lines. In fact, they have even found a new term for it — mancation.
GANG OF GUYS: Salil Gulati & his friends at Phuket Island

Tech Trouble
What happens when technology tiptoes into the lives of couples? It drives them apart, finds Purva Grover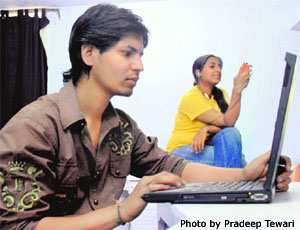 OOPS there is someone between you and your loved one. Now, don't get wrong ideas, for this is no daily soap, so there is no revengeful woman or disloyal man. Then, what's drawing the couple apart? Well, a beep on the mobile, a ping on the messenger, a beat on the Ipod, a scrap on the SNS, an e-mail on the Blackberry, a high score on Need for Speed and a lot more. Yes, knowingly or unknowingly, technology has swept into our lives and is responsible for the drift between couples. So how is leading a gizmo-invaded life like? Let's find out from the city's gizmo-obsessed couples.
Nostalgia in a Teacup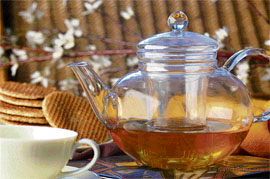 From garden- fresh Orthodox to South African Red Bush to Vietnamese Rose Hip, city's tea lovers want the best in their daily cuppa
Rumour has it that when Amrita Pritam and Imroz moved into their Delhi house, their pact was that the lady would cook the meals while Imroz would make tea. It seemed quite a profitable deal, till Imroz most of the time found himself in kitchen, with the kettle as company, thanks to the visitors who poured in to meet Amrita. "It was Amrita who introduced me to tea.
First Day First Show
Designer Disasters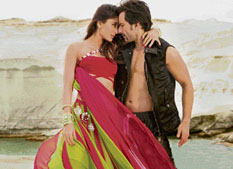 Tashan: Avoidable
YASH Chopra is in love with love. Daag, Kabhie Kabhie, Lamhe, Chandni, Veer Zara — his oeuvre is rich. His son, Aditya, has a passion for grandeur. Dhoom, Dhoom 2, Ta Ra Rum Pum, Jhoom Barabar Jhoom, Laaga Chunari Mein Daag, Aaja Nachle — all style, no substance. From extraordinary to ordinary. Style is again at the core of Tashan, the latest masala potboiler from Aditya's stable. Designer fights, designer songs, designer locations. Let's expose his 'designs'.
Go wild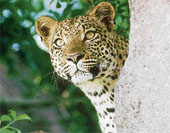 Is your burning ambition to get up close and personal with the world's most amazing animals? Do you dream of capturing nature's raw beauty on film? If the answer to these questions is 'yes', then Animal Planet is about to offer you the chance of a lifetime. Animal Planet sets out to find the next great wildlife filmmaker. The eight-part reality series Unearthed: Film School Wild will follow four contestants on an intensive training course as they learn the essential skills and realities of creating a natural history documentary. Industry experts and renowned wildlife filmmakers Lyndal Davies and Andrew Barron will guide the contestants.
Write to Renee
at lifestyletribune@gmail.com or Life Style, The Tribune, Sector 29-C, Chd
I am 24, was going steady with a 30-year-old man for the past 6 years. My boyfriend thinks I have had affairs with some of his friends, which is not true. My family had accepted this relationship but when they spoke to him, he said he wanted to know the truth and only then would he agree to marry me. I tried hard to convince him that I am loyal to him but it did not work out. So we had to break up. I really love him and do not want to give up. What should I do?
Row over a hotdog
Canadian-born actress and PETA activist Pamela Anderson was horrified by recent rumours making rounds on the Internet that she was caught eating a meat hotdog. The former Baywatch babe was appalled by the rumours of her being caught and photographed with a non-vegetarian hotdog at her sons' baseball game near their home in Malibu. "It's like Hotdoggate," she was quoted as saying. "Clearly, it's a veggie dog," she added.