MUSIC ZONE
Supergrass — Diamond Hoo Ha (Astralwerks)
Saurabh & Gaurav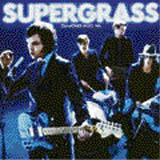 When Supergrass first emerged 15 years ago, they were titled cheeky chipmunks and chirpy clowns of Britpop. Young and experimental, the group stood in the shadow of heavyweights Oasis and Blur. Six albums later, the band is back with Diamond Hoo Ha and is having the last laugh. Foregoing any evolutionary change of direction, this is a collection of good fun rock 'n' roll. A notable departure from 2005's more pastoral and reflective Road To Rouen, Diamond Hoo Ha features a handful of rocking tracks debuted last summer when Supergrass were handpicked as main support for the Arctic Monkeys concert.
Ghost Of A Friend sees Gaz bemoaning the loss of a friend at a party: "There's always a circus in town/ vultures, peacocks and hounds", while Whisky & Green Tea sees them encountering Chinese dragons, and "being chased by William Burroughs" amidst runaway drums and squealing saxophone. Though the track begins as The Kinks' Lola before ending up as Mott The Hoople, it has a sunny optimism helped along by some gorgeous harmonies. The Supergrass boys have bounced back and it's definitely worth making a hoo-ha`A0over.
Best track: Butterfly
Worst track: When I Needed You
Rating: ***
Ashlee Simpson — Bittersweet World (Geffen)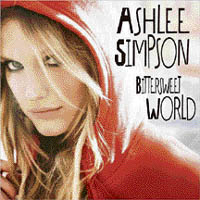 Ashlee's claim to fame has always been the fact that she's Jessica Simpson's younger sister. There's still no denying that Ashlee has found her cover-girl face and cleverly manipulated voice, establishing her as the most pleasing teen pop of this decade, but musically she falls flat. Ashlee ricochets from vampy self-esteem (Hot Stuff) to post-breakup sulking (Little Miss Obsessive) to generically sincere protestations that "it's not easy bein' me." The tracks that standout are Boys, a song that backs up Ashlee's mentioning of listening to a lot of 1980s' pop and New Wave, and the title track, Bittersweet World, a back-rolling, hip-shaking catchy track. Bittersweet World is another pointer to the fact that Simpson has little to offer, this time taking the form of an edgeless, forgettable pop rock that desperately tries to hit the mark but almost falls short.
Best track: Boys
Worst track: Little Miss Obsessive
Rating: *
The Raconteurs — Consolers of the Lonely (Warner) **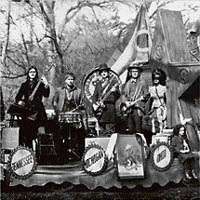 The track Consolers of the Lonely has three songs merged together with tempo shifts that virtually works but doesn't quite make it. The problem with the track is that, along with some very promising moments, the assorted pieces never really gel. In truth, Consolers of the Lonely as a whole begs for a consistency that at times isn't attained. It is due to players who are musicians with different talents to offer, but have varying time schedules. The album manages to get into gear with the tipsy country stomp of Old Enough and followed by a series of notable moments, including The Switch and the Spur, Hold Up, the storming Five on the Five, the catchy Reid cover These Stones Will Shout and, finally, the closing backwoods ballad on Carolina Drama. The Raconteurs consists of solo songwriter Brendan Benson, garage-blues innovator Jack White III (of The White Stripes), and the rhythm section of The Greenhornes, Patrick Keeler and Jack L.J. Lawrence. A line-up like this hurts not for its lack of talent; rather, it necessitates a discovery`85 where the talent of one musician ends and another begins.
Best track: Carolina Drama
Worst track: Attention
Rating: **
Album of the month
Mariah Carey — E=MC2 (Island)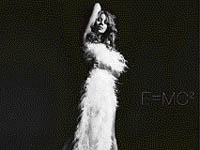 Carey opens the album with the sleek Migrate, where she imagines partying during a night out with the ladies. Other dance-floor anthems include O.O.C. and I'll Be Lovin' U Long Time, which, for all of their pop polish, never lose their soulful spirit. The loopy Off the Wall rides a wave of Jacksonian dance-floor exuberance, and Scott Storch's Side Effects offers a dark southern synth-scape to back Mariah's memories of her allegedly abusive relationship with her ex-husband Tommy Mottola, and its subsequent traumas: "Am I still dreamin' bout them violent times?" Houston-bred Bryan-Michael Cox lends a hand during For the Record, whose ethereal melody soundtracks the M by Mariah Carey perfume ads. Her second single Bye Bye is about the loss of her father, Alfred Roy, who died of cancer in 2002, and his absence during her childhood. Although the lyrics of the song mostly seem to be personal, she tries to keep the topic universal. She concludes as she did on Mimi with an inspirational number. In this case, it's I Wish You Well, a rousing piano waltz that extends forgiveness to those who have wronged her in the past and is pretty much interchangeable with its predecessors. The album has ample pop sparkle, thanks to Carey's winning, winsome delivery. Every track plays like a potential hit single, and that's exactly what fans will love about E=MC2. Expect it to soundtrack much of the summer and beyond.
Best track: Side Effects
Worst track: Cruise Control
Rating: ****