The X-ray factor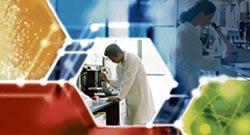 Diagnostic jobs the latest to be outsourced
Ashwini Shrivastava
Ater business, knowledge and legal process outsourcing, Indian industries are now eyeing 'diagnostics jobs' outsourcing from other countries. According to industry experts, a number of hospitals in the US and Europe are outsourcing laboratory and diagnostic tests to India as it helps in saving cost and money while maintaining quality.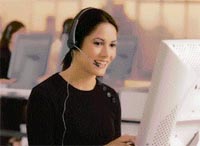 Work shifts
40 pc BPO jobs may move to Tier-II cities
Second-grade or Tier-II cities in the country are likely to account for about 40 per cent of the total projected IT-BPO jobs by 2018 if the government, in tandem with the industry, provides a conducive environment, a study has said. However, big cities like Mumbai, Chennai, Bangalore, Hyderabad, Kolkata, the National Capital Region (NCR) and Pune are still the preferred destinations for setting up an IT or a BPO company, a
Career Hotline


Drugs and a dilemma
Pervin Malhotra
l B-school vs biotech


Please send in your query, preferably on a postcard, along with your full name, complete address and academic qualifications to: Editor, Jobs and Careers, The Tribune, Sector 29, Chandigarh-160030, or at careers@tribunemail.com
Financial services witness executive shake-up
A major top management level churn is on in the country's financial services space, with the Aditya Birla group emerging among the biggest beneficiaries of this shakeout as it has attracted a large number of executives from other companies.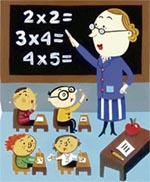 BITS & BYTES
Teacher training institute in the offing
Endorsing NCERT director Krishna Kumar's proposal for setting up a 'world-class' training centre for teachers, IT educational services provider NIIT has said it is willing to set up one such institution in India within the next 18-24 months.
The National Council of Educational Research and Training (NCERT) director recently said in New Delhi that the country needs a 'world-class' teacher training institute, for which he has been pursuing the private sector for long, but without any fructification.



Careercature
Sandeep Joshi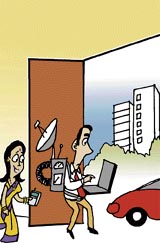 I have programmed this iPod to remind you to eat your lunch.

Smart Skills
Fair chance
Usha Albuquerque
The hand that rocks the cradle rules the world, says the proverb. Anything a man can do, a woman can do better…says an old song. With so many young women storming the traditional male bastion of jobs, the latest being the permanent commission in the Army, it is just the kind of thinking young women have today. Over the last couple of decades, more and more women in India have not only stepped out of their cradle-rocking roles to slip into the world of work, but have silently but surely made sizeable inroads into gender stereotypes.