Haryana's apartment law on shaky ground
The Haryana Apartment Ownership Act has been riddled with problems and loopholes right from day one and there is an urgent need to overhaul it, says Lalit Mohan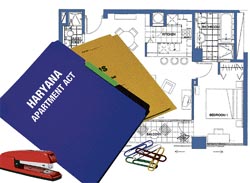 Twenty-five years after its enactment, two notifications and one amendment later, the Haryana Apartment Ownership Act (HAOA), which seeks to regulate the development and administration of group housing colonies in the state, desperately needs a re-look. The law was passed when the first condominium to come up in Gurgaon was still another six years away. With no local know how, the government drew perfunctorily on the experience of other states.
Cost factor hits construction work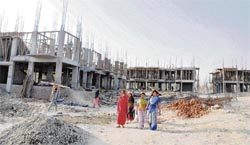 Shveta Pathak
Along with a slump in the real estate sector in the state the construction activity too has slowed down courtesy an increase in the cost of construction material on the one hand and shortage of labour on the other. This has forced several builders as well as home makers to postpone the construction work. From cement and sand to bricks and concrete, the rates of all construction material have recorded a steep hike over the past few weeks.
Contractors to take refuge in escalation clause
With profit margins going down from 15 to six per cent due to abnormal increase in steel prices, building promoters are contemplating going in for escalation clause for residential apartment projects to protect themselves from huge losses.
Rent laws: Need to press Refresh key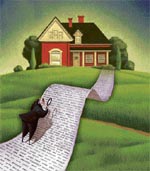 R. P. Malhotra
THE Supreme Court while amending a provision in Delhi Rent Act, has recently upheld the landlord's right to evict a recalcitrant tenant from a rented premises for his use. Landlords around the country will cite the judgement to buttress their claim for getting their properties evicted. In the tricity region rentals of both commercial as well as residential have touched new heights beating all previous records. It is because the demand has outpaced the supply. The situation is mainly attributed to the Apex court's judgement in 2006 quashing the rent Act notification on constitutional grounds.
REAL TALK
HRJ: Young at 50
H&R Johnson is India's leading tile and sanitaryware production house and is currently celebrating its golden jubilee. Vijay Aggarwal, MD, shares the company's vision with Vishal Gulati
Q. H&R Johnson (India) Ltd has recently completed 50 years of existence in India. How would you describe this journey?

Vijay Aggarwal
Tax tips
Difference between 'municipal limits and jurisdiction'
S.C. Vasudeva

HOME VIEW
Mirror magic
Renu Mathur
Symbols of elegance and delicate grace, mirrors have been an important part of home décor since long. But these are also one of the most effective energy balance tools.
Dreaming big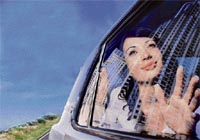 Towns like Yamunanagar, Karnal, Sonepat etc are the next destinations for major colonisers who are promising a slice of 'big-city lifestyle' to residents of these towns in the heart of Haryana, writes Nishikant Dwivedi
WITH Gurgaon, Faridabad and Panipat virtually reaching saturation point as far as real estate growth is concerned, smaller towns and cities of Haryana like Yamunanagar, Jagahdhri, Karnal, Sonepat, Rohtak etc are fast becoming the next destination for major realtors. Photo courtesy: Emaar MGF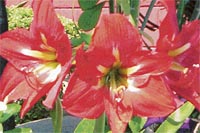 GREEN HOUSE
A riot of colour for your garden
Satish Narula
WHILE going around the city you must have noticed some very sparkling red, yellow or pink giant trumpet-shaped flowers blooming in full glory in gardens as well as on berms outside the houses. These are bulbous flowering amaryllis lily plants.
Tata Realty to develop IT SEZ in Chennai
TATA Realty and Infrastructure Ltd (TRIL), a wholly-owned subsidiary of Tata Sons Ltd, has entered into an agreement with Tamil Nadu Industrial Development Corporation (TIDCO) to jointly develop a Rs 3,000 crore IT special economic zone at Taramani in Chennai.