Work, management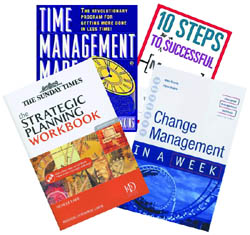 In a couple of weeks, another batch of trained management graduates will have crossed over from studenthood to the fast paced rat race of executivedom, with weightier pockets and the zeal to change the world, the business world.
Tiding over the talent crunch
In an attempt to tide over the shortage of trained manpower, a number of companies have started investing in training academies. This is one of the steps companies are taking to address the problem of attrition, which has become a big risk to corporate stability and security.


Careercature
Sandeep Joshi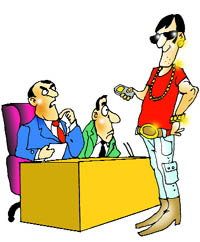 Are you sure you are here for a job?
Education portal 'Shiksha' mooted
Info Edge (India), provider of online recruitment, matrimonial and real estate classifieds and related services, plans to launch a portal exclusively focusing on education, a top company official said here.
Face interview with confidence
You have received an interview letter. You are glad and enthusiastic. You start preparing earnestly for D-day. Remember, an interview is a test of your self-confidence and nerves. It is a direct judgement of your abilities and capabilities.
Rising by resolution
Workers who make career resolutions, and create a plan to make them happen, can see benefits that pay off for years. Only 12 percent of workers made career-related resolutions at the beginning of last year, but nearly three-quarters of those who did achieved their goals by the end of the year, a survey by staffing agency Accountemps found.
Career Hotline


Certification issues
Q. What is the cost of acquiring a Seibel Administration certification and how to get it? Do I need to attend a training programme organised by Oracle or can I do it by myself? If I can't clear it in the first attempt can I get a second attempt?

Added attraction
Prospects with physics
Science and sensibility
Love of labour
BITS & BYTES
Tharoor's initiative to set up communication school
Considering the importance of English communication skills in IT, ITES and a host of other services industries, a school to impart quality training to professionals and job-seekers will be set up at the Technopark here under the initiative of former UN Under Secretary-General Shashi Tharoor.
Animation course
IBM-India, ISB tie-up for services sector