The holy trail is dotted with big realty brands as 17 big malls and hotels are under construction, write Sanjay Bumbroo and Ashok Sethi


Golden growth
The coming years will witness a transformation in the skyline of the holy city of Amritsar as a large number of malls and hotels are set to come up for the 12-lakh plus population.


City rents travel north
There's been a rise of over 300 per cent in rents during the past three years
Commercial and residential rentals have hit the roof in Chandigarh, the architectural wonder created by Le Corbusier. Primarily created for government employees and the common man, City Beautiful is slowly going out of the reach of these very sections as far as rents are concerned.

Tribune photos by Parvesh Chauhan




High jump to slump
The real estate business in Dehra Dun, capital of Uttarakhand,
is today passing through a severe recession. According to real estate dealers, the current situation is extremely bad and there are hardly any buyers. Umesh Dewan takes a look at the
reasons behind this recent slump and finds that the BJP government's decision to reduce the permissible limit for
outsiders to buy property, from a maximum of 500 sq m to 250 sq m, has proved disastrous.
Nestling in the Himalayan foothills close to the hill
station of Mussoorie, Dehra Dun, a premier educational and institutional centre, with its serene environs has always been a favoured destination.

Photo by the writer
Simply Spanish in Chennai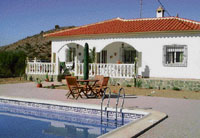 The Alliance Group, a Bangalore-based real estate developer with over Rs 2,250 worth of projects in hand, has announced its entry into Chennai with the launch of Bougainvillea, an upmarket 300-villa project at Porur, on the outskirts of the city. Spread across 25 acres and situated strategically close to the Porur junction off Poonamalle High Road, the Rs 200-crore project will have tastefully-designed Spanish style villas with a fully-equipped clubhouse offering an exclusive, contemporary and luxurious lifestyle.
Realty Trusts will ring in transparency: Assocham
In a bid to bring transparency in real estate industry and put a leash on spiralling prices, an early introduction of Real Estate Investment Trusts (REITs) is required.
GROUND REALTY
Choosing chinaware for bathrooms
Sink your money, but in the loo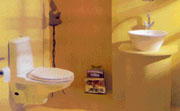 Vitreous chinaware is the universally used material for bathroom fixtures in view of its characteristic of remaining perfectly clean and sparkling even after years of use. However, the presence of countless manufacturers of bathroom fixtures who are never short of innovative ideas has made it difficult for the user to finalise a fixture or its brand. Well, here are a few guidelines to help you:
Realty BYTES
Omaxe to build 10 lakh affordable homes
New Delhi: At a time when the burgeoning middle-class and high income people are becoming preferred target for property developers, realty firm Omaxe has lined up a $ 20-billion (Rs 80,000 crore) investment to develop 10 lakh "affordable" homes for low-income consumers.
Paramount Group to invest Rs 1,100 cr in housing
1 pc duty on luxury homes on anvil
Real TALK
Not homes alone
Real estate major, Uppal Group, will be pumping in over Rs 10,000 crore in the next three years into various residential, commercial, hotel and SEZ projects in the region. In an interaction with Ruchika M. Khanna, the general manager- marketing, Uppal Group, Manish Moza, talks about the various projects and how the group is moving from boutique properties to residential complexes for the common man.

Q. What are the main projects of your company?
A. We are coming up with six residential projects- two in Gurgaon and one each in Dwarka, Faridabad, Chandigarh and Mumbai. Besides this, we are coming up with three commercial projects in Gurgaon and one each in Chandigarh and Jagadhri; and two hotels (Chandigarh and Gurgaon).

Manish Moza
Tax tips
Rights and wrong


Q. I have a property problem in my family. I am the youngest sister of two brothers. My elder brother became a saint and lives in an ashram. My second brother got married to a woman who's quite money-minded.
Taxing task
Retain capital gain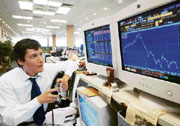 BUZZ ON BOURSES
Indiabulls Real Estate allots 1.6 cr shares
Indiabulls Real Estate has said it has alloted about 1.6 crore equity shares representing the same number of Global Depository Receipts towards acquisition of London-listed Dev Property Plc.
No change in property tax: MCD