Health Notes
Eating smaller meals may not help you lose weight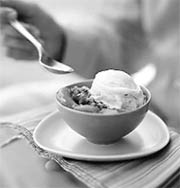 Melbourne: Overweight people are often advised to eat smaller meals more often to shed those extra pounds. Now, however, a new study has found that this dieting method is nothing more than a myth, and that it won't help you lose weight.
Dieticians put the theory to practice when they asked 179 obese Australians to eat smaller meals more often.
The volunteers were split into two groups. One group ate three times a day while the other added in three extra snack to speed up fat-burning by boosting metabolism.
Their finding — it didn't help the participants lose weight.
"There seems to be little benefit to changing how often or how regularly you eat if you're trying to lose weight," The Australian quoted lead researcher Michelle Palmer, a dietician at the University of Newcastle, as saying. — ANI
Scientists see HIV particle being born
London: A virologist and a biophysicist at Rockefeller University have become the first researchers to see in real time hundreds of thousands of molecules coming together in a living cell to form a single particle of HIV, using a specialised microscope that only illuminates the cell's surface.
This work may be beneficial in developing treatments for the millions of HIV patients worldwide, according to an article describing the research.
"The use of this technique is almost unlimited," Nature magazine quoted Nolwenn Jouvenet, a postdoctoral fellow who spearheaded the project under the direction of HIV expert Paul Bieniasz and cellular biophysicist Sandy Simon, as saying. — ANI
Chikungunya mosquito poised to invade Britain
London: An Asian breed of mosquito capable of carrying the risk of a potentially fatal disease that can be passed from one person to another is poised to invade Britain.
In northern Italy, the Asian tiger mosquito (Aedes albopictus) has already established itself - transmitting chikungunya fever to scores of people.
The insect has also been found in a dozen other European countries, including Germany and the Netherlands.
Scientists at the Government's Health Protection Agency (HPA) at Porton Down in Wiltshire found that the UK climate is suitable for the mosquito to breed. — ANI
Traditional strength training best for women
Washington: Want to build muscle strength and endurance? Well, then opt for some traditional strength training methods instead of low velocity routines, at least if you're a woman, according to a new study.
In the research, which was conducted by Sharon Rana, associate professor of exercise physiology and colleagues at Ohio University, studied 34 healthy, college-aged females who performed three different training methods over a six-week period.
In the study, the team examined whether low velocity resistance training is a more effective workout than conventional routines, as some experts maintain.
The methods included a traditional strength training routine, a traditional muscle endurance training routine and a low velocity regimen. — ANI