Venture ahead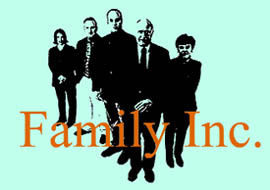 The new Masterís in Entrepreneurship and Family Business (MEFB) course is meant for students who want to start their own ventures or expand the family business, writes Harsimrat Kaur
These days, even IIMs students are keen to commence their own ventures, as they want to be their own boss and utilise their management skills to carve a niche in the dynamic world of business. If you are also looking to start your own venture or want to expand your family business and need to sharpen your managerial ability, a new course promises to equip you with the relevant skills.
Course chat
Checking into hospitality


He has gone places in the hospitality industry, having put in nearly 20 years and served with big names like the Taj group and Leela hotels. Now, as the GM, The Oberoi Cecil, Shimla, Srikant Peri, is buoyant about their growing tourist traffic, in particular, and the boom in the hotel sector, in general. In an interview with Chetna Keer Banerjee, he says that better connectivity has contributed a lot to the rise in tourist traffic from the NCR and the Punjab towns of Ludhiana, Jalandhar and Chandigarh. Srikant Peri

Smart Skills
Work that heals
When Shekhar suffered a bad car accident and injured his legs, he thought he would never be able to walk again. But it was the six-month treatment with an occupational therapist that restored not only some movement in his legs, but also his hope of leading a normal life again.


Careercature
Sandeep Joshi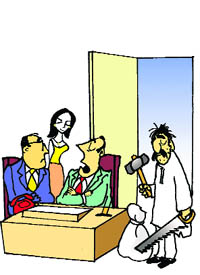 When I said to bring a window expert, I didnít mean this!

Career Hotline
Watch your time
Q. Into my second semester at a top B-school, I have zero enthusiasm and motivation to study.... just under two weeks to go for my exams but canít seem to wait for the term to get over. The sheer quantum of the task is getting to me. No matter what I do (or donít), I canít manage my time judiciously. Please help.
Resume bloopers fated for circular file
We all have those job-seeker cringes. Tripping into a potential boss just as she extends her hand to shake. Calling an interviewer by the wrong name. Sending a resume with the wrong telephone number.
United Colours of Boardroom
PepsiCo, Citi among best US firms for multicultural women
With their employee-friendly and innovative initiatives, two American corporate giants PepsiCo and Citigroup ó led by India-born chief executives have made into a list of best employers for multicultural women.
BITS & BYTES
Arena Animation opens centre at Mohali
Arena Animation, a global leader in animation and multimedia training, has opened a new centre in Mohali to meet the needs of students wanting to pursue animation and multimedia in this fast-growing hub of the tricity.