COLUMNS



THIS ABOVE ALL

TELEVISTA

GOOD MOTORING

AUDIO SCAN

MUSIC ZONE

FASHION

WEBSIDE HUMOUR

FOR CHILDREN



CROSSWORD

RHYME TIME

ROOTS
Sports' own country
Australia is a heady mix of modernity and natural beauty. It is a country where love of sports is universal. A.J. Philip shares his impressions after a recent visit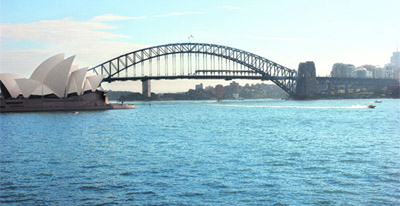 A colleague at The Tribune has a huge wall-size photograph of Sydney harbour in his drawing room. Facing it is an equally large one of the devout offering prayers at Mecca. When I asked him why he juxtaposed the pictures in this manner, his answer was candid: "I am a Muslim who believes in both tradition and modernity. Sydney symbolises modernity."
Choose your smile
Now dentists can make your smile beautiful, writes Phiroze Khareghat
Side by side with medical tourism for foreigners, cosmetic tourism is also flourishing in India. Of the various types of cosmetic tourism, one type of beauty treatment that has become popular is the one called 'Design your smile'.