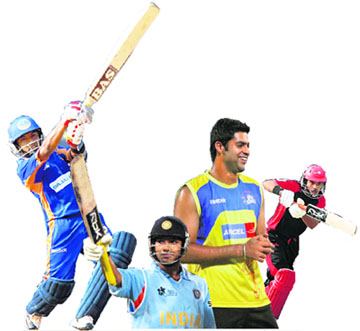 The IPL gave a chance to India's young talent to showcase their skills. Gopal Sharma writes about the boys-to-men journey of hitherto unknown players, who are the future of Indian cricket
Manic moments, passions running high, smashing performances, a slapgate, cheergirls for the less cricket-oriented and a final which extended till the very last delivery of an humdinger of a contest — the Indian Premier League cricket matches had it all.
Swapnil Asnodkar, Manpreet Gony and Shikhar Dhawan are the find of the league while Rohit Sharma has emerged as the most promising batsman on the Indian cricket scene, which can now boast of an abundance of talent.

Dance as treatment
Shoma A. Chatterji on how dance is being used to help those with mental and physical disabilities
Have you ever seen a group of dynamic young boys and girls performing bhangra with gusto? Of course, you have. But they were not hearing impaired children, were they? You must never have heard of victims of cerebral palsy performing the chariot dance of the Sun God on stage, leave alone watching them dance, per se.
In the name of the cyclone
Lalit Mohan
Nargis is a delicate and scented flower. It is the daffodil of Wordsworth's poetry — the narcissus of botany. But how did its name ever get tagged on to a cyclone that killed possibly more than 50,000 people in Myanmar and caused huge attendant havoc?