Battle for the Asian peak
The camaraderie developed during the IPL will count for little as top cricketers from the sub-continent don national colours to fight it out for the Asia Cup, writes Abhijit Chatterjee
WE can forget the 25-run defeat at the hands of Pakistan in the three-nation tournament which concluded in Bangladesh earlier this month, India, on current form, should start firm favourites in the Asia Cup, beginning on June 24 in Pakistan. Even if Pakistan and Sri Lanka are formidable rivals on any give day, India should not find the going tough if they can execute a proper gameplan.
New kids
Hong Kong & UAE
Hong Kong are grouped alongside India and Pakistan and are still trying to earn their tag as a minnow. The highest scorer for Hong Kong is their captain Tabak Dar with a total of 56 runs to his credit. This is the second time Hong Kong are participating in the Asia Cup after being a part of the 2004 edition of the tournament.
Nadal on greener grass
M.S.Unnikrishnan
Bjorn Borg was great on grass. But the Swede also excelled on clay. Five Wimbledon titles and four French Open crowns testified to his matchless class. And when he handed over the sparkling French Open trophy to Rafael Nadal — who lifted it for the fourth time on trot — with an indulgent smile on his lips, Borg was perhaps looking deep into a successor to his legacy, for he too had won the French Open four times in a row.
Italian Job
Mike Collett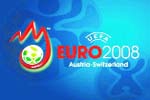 Forget the defeat by Netherlands and the draw with Romania because Italy's 2-0 win over France showed the world champions are finally on the move. The Letzigrund Stadium, where they sealed a place in the quarterfinals of Euro 2008 is more famous for athletics and the fabulous Weltklasse meeting featuring world and Olympic champions than it is for soccer.