Mega concessions become mega scandal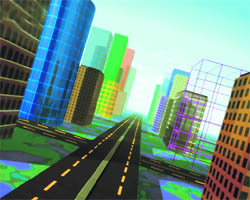 Recently, the Punjab government announced that if an industrial park project is large enough, even the draft master plan can be changed
Money can buy a lot. Even the sanctity of master plans. In a recent decision, the Akali-BJP government in Punjab announced a host of concessions for promoters of super mega industrial parks in the state. These include an appalling concession. If the industrial park project is large enough, even the draft master plan of the area can be changed to suit the needs of the industrial park promoter.
Jawahar Camp: From a refugee camp to booming market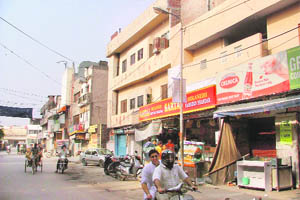 From a refugee camp to a happening market that has witnessed a boom in realty, the Jawahar Nagar camp in Ludhiana has come a long way. Here the land was allotted to refugees free of cost after the painful Partition. Now, every square yard is worth over Rs 3 lakh. Owing to the popularity of the market, being situated in the heart of the city, the cost of every square yard has skyrocketed. From a picture representing impoverished refugees, it has defined its own story of realty boom in Punjab.
GROUND REALTY
Develop a good base for floors
Often, the flooring work of a house or building is taken up at a time when your patience is already under test, the contractor is in a hurry to complete his assignment and catch a new one and your expenditure seems to be exceeding your estimate.
Cheaper Pak cement gives companies tough time
With volumes of imported cement from Pakistan increasing in the domestic market, this cheaper substitute is all set to give local manufacturers a run for their money. Many builders in the Baddi-Barotiwala-Nalagarh industrial are making use of this substitute.
Booming realty market woos UK investors
Buoyed by a vibrant real estate market, investors in Britain are increasingly preferring India for investment, seeking higher returns on the back of a slowdown in Britain's realty market.
Tax tips
Service tax for flat
Q. I purchased a flat at Zirakpur in January 2006 in instalments. I have paid all instalments, but now the builder is asking me to pay service tax @ 4.12% of the total sale value in view of the condition of the allotment letter that allottee shall be responsible to reimburse the company for making any payment of taxes levied or leviable by PUDA, Central government, or Punjab government or any authority as the case may be from the date of allotment, before giving me the possession of the flat.

Division of commercial property
Interest income on sale of ancestral land taxable
Tax on sale of immovable property
Division of capital gain not possible