BACK OF THE BOOK
Beyond The World Of Apu — The films of Satyajit Ray
by John W. Hood. Orient Longman
Pages 476. Rs 550.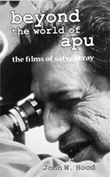 In this new work, John W. Hood makes a thoroughly informed, socio-historical critique of all 29 feature films of Satyajit Ray. Structured along themes which the author has identified in Ray's movies, this reassessment analyses each film independently, on the basis of its individual merits and lapses, carefully avoiding the popular hagiography that is common to much of Ray criticism. Having taken us through the two ends of the spectrum of excellence and mediocrity that comprise Ray's work, Hood concludes his incisive study by affirming that "what makes Ray ascend into the realms of the great is his profound sense of humanity".
A highly accessible work on arguably the finest film-maker India has ever produced, this book will engage not only serious readers of cinematic texts but also be a valuable learning resource for students of film studies, all over the world.
The Women Of The Mahabharata — The question of truth
by Chaturvedi Badrinath. Orient Longman.
Pages 276. Rs 395.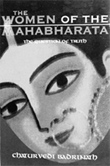 In the stories where Mahabharata speaks of life, women occupy a central place. In living what life brings to them, the women of the Mahabharata show, that the truth in which one must live, is however, not a simple thing; nor can there be any one absolute statement about it. Each one of them, in her own way, is a teacher to mankind as to what truth and goodness in their many dimensions are.
The 12 women of the Mahabharata whose life stories make up this book, range from Shakuntala, Savitri and Damyanti who are known only in sketches; from Sulabha, Suvarchala, Uttara Disha, Madhavi and Kapoti who are hardly known, and finally Draupadi, known widely but frozen in popular culture and writing in two or three standard clich`E9d images.
Badrinath's ability to combine respect and love and to write with impressive scholarship and grace will unforgettably transform our experience of reading the Mahabharata.