Television
Oliver's tale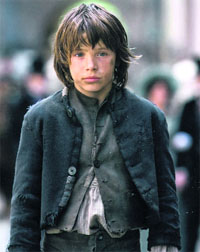 The latest movie on Oliver Twist on History Channel will be a worthwhile viewing experience.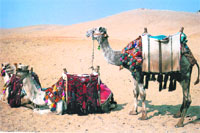 Camels, Courts & Concubines on National Geographic retraces the journeys of the legendary travellers.

Oliver Twist on Monday at 9 pm on the History Channel is the movie adaptation of one of the great classics by Charles Dickens. Though there have been film versions by all-time great directors like David Lean and Roman Polanski, this movie, too, stands up to the earlier ones as it tells the story of the travails of young Oliver, who has to bear the misfortune of being poor and being an orphan After growing up in a workhouse overseen by the awful Mr Bumble, watching the suffering and cruelty endured by the children, Oliver finally decides he wants more than what fate has dealt him.
In this super adaptation the acting, settings and costumes are excellent. The characterisation and acting are superb making it an eminently worthwhile viewing experience.
In Batuta's footsteps
Morrocan Ibn Batuta was a famous scholar and judge of his time, but he was best known for his travels. In fact he was the greatest traveller of the fourteenth century whose exploits even surpassed that of his predecessors and his near-contemporary Marco Polo.
The National Geographic Channel retraces the journeys of the legendary travellers in Camels, Courts & Concubines on Sunday at 8 pm.
Batuta's journeys covered almost the entire world of Islam, the African continent, most of Europe, the entire Indian subcontinent and central Asia and beyond to China. He covered over 1,17,000 kilometres, 40 countries, three continents and married 10 times!
Nearly 700 years later, travel writer Tim Mackintosh-Smith embarks on a journey in his footsteps. Tim is on a mission — He wants to smash the West's monolithic view of lslam by retracing the story of the most amazing travelogue of the last millennium. — NF