Eye Contact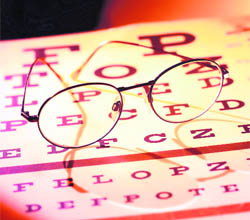 It is estimated that India requires at least 2 lakh optometrists, while there are currently only about 5,000. Most optometrists assist ophthalmologists in examining a person's vision, testing visual acuity and prescribing corrective lenses.
Optometrists, or dispensing opticians, also called opthalmic technicians, are responsible for the visual health of patients, and work to maintain or improve the quality of their lives. Optometry is a healthcare profession, and optometrists care for their patients' vision in the same way that medical practitioners care for general health.


Careercature
Sandeep Joshi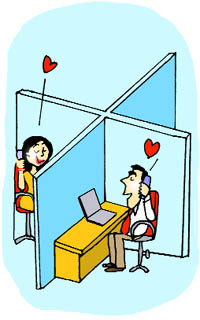 Will you be my office spouse?
Progress Report
Moving ahead on the career path you want entails constant work
Want to know the secret to landing your dream job? Hard work. Victoria Young has figured this out, and she's still in college. The 20-year-old university student, who'd set her sights set on a marketing position in an entertainment company, has interned with Sony Corp. and is now interning with Disney Worldwide Outreach, a division of Walt Disney Co.
Career Hotline
Technically write
Q. Are there are any institutions where one can pursue a formal qualification in technical writing?
Shore chance
Subject matter
Passion vs prudence
All about anthropology
All work, some play
Samuel Smiles, the apostle of self-help, says, "Tell me how a young man spends his spare time and I will tell you his future."
Crew cut
The slowdown in aviation can affect the fortunes of training institutes with banks now reluctant to give study loans for these courses, writes S.C. Dhall
The slowdown in the aviation industry will certainly hamper the job opportunities in the aviation sector and this scenario may also have long-term affect on the fortunes of aviation training institutes.
Past tense
The secret to getting your career back on track after working for a notorious employer is to explain your tenure at the sullied organisation honestly and diplomatically. Under no circumstances should you just drop the sketchy employer from your resume.
When a company's reputation nosedives, it can also bring down the standing of anyone who worked there, unfairly or not.
Bits & bytes
IIMM plan to train IT professionals
The Indian Institute of Material Management (IIMM) has said it is negotiating with IT body, Nasscom to train IT professionals in material management.
Digital learning meet on July 29
New centres of Magical Methods opens