Shooting star
Shveta Pathak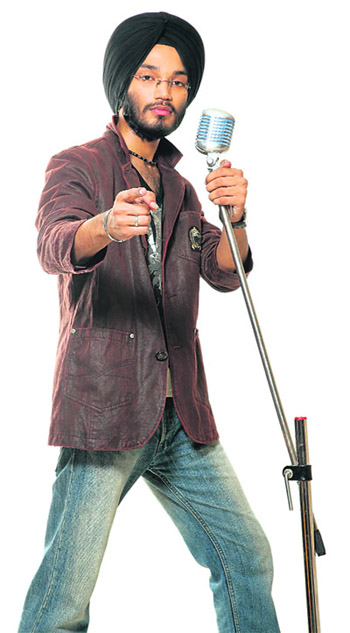 It was less than eight months ago that 19-year-old Ishmeet Singh shot to fame when he won the Star Voice of India contest. The victory of this rather introvert commerce student from Ludhiana, not only gave him a celebrity status overnight, it fulfilled dreams of many and did Ludhiana as well as Punjab proud.
For the youth, he became a role model while the devout Sikh in him inspired many.
In spite of the massive attention he was showered with, he was unfazed by glory and appeared to have his feet firmly on ground.
Soon after the victory, when The Tribune contacted him over the telephone, the boy was courteous enough and promised to call back in a few minutes. Not only did he fulfil his promise, he talked quite uninhibitedly of his dreams.
"The journey has just begun. I want to sing in many languages." And when all expected him to bow to the pressures of the glamour world, Ishmeet, who was still in his teens, handled it quite well.
Ishmeet had only a short formal training of 10 days before he got selected for the talent show.
Apart from the many functions that he became part of a particularly memorable event was the award function in the memory of renowned ghazal singer Jagjit Singh's son that touched even Jagjit Singh's heart and had him in tears.
The celebrations were not even over when the news of his passing away came from the Maldives.