Hope Floats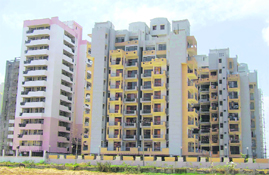 Finally, it's advantage buyers in Haryana: A recent landmark legislation aims to regulate the state's chaotic real estate sector
IT is the perfect example of better late than never. Years after Gurgaon made its presence felt on the country's real estate map and thousands of gullible buyers were duped by unscrupulous brokers, the recent Haryana Regulation of Property Dealers and Consultants Bill, 2008, offers hope.
High-rise apartment buildings in Gurgaon
Falling for Flats


Spiralling land prices, increasing material costs & shrinking families. Apartment culture has invaded Dehra Dun, writes Jotirmay Thapliyal
WHILE the real estate sector is experiencing an unprecedented slump, there is a flurry of activity in several localities of Dehra Dun. Multi-storey flats are coming up everywhere — Mohini Road, Balbir Road, Old Survey Road, Shastardhara Road, Kalidas Road… As many as dozen apartment projects have completed and nearly 50 are in the pipeline.
Tax tips
Where there is a will...
Q. My sister and I are the only two daughters and children of our parents. Both of us are married. Our family owns some ancestral land in Rajasthan. My father and his four brothers jointly hold it and partition has not been done. My father is also in possession of his share of land. My father, in anticipation of any future dispute after his death, has made a registered will in favour of us sisters.
I'm special agent, home loans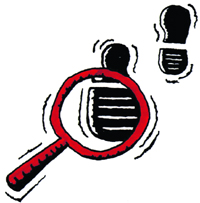 As credit delinquencies give bankers nightmares, new-age investigators are their best friends
RAPID industrialisation, an expanding economy, growing aspirations, increased incomes, improved lifestyles and an expanding market – the perfect atmosphere for a rapid credit off take. While demand for credit has risen, so have credit delinquencies, especially in the housing loan segment. To counter this, banks have now started appointing special agents before sanctioning housing loans. These specialised investigating agencies step in to verify a client's credentials once the individual has submitted documents necessary for the loan to the bank.
GROUND REALTY


Tile it right
IN the last few parts, we have discussed how to choose vitrified tiles, ceramic tiles and how to fix ceramic tiles on the walls. This is the last part on tiles and is devoted to the right method of laying floor tiles. Howsoever expensive and beautiful tiles you may buy, their real beauty can be experienced and enhanced only if these are laid in the right manner by skilled hands. Here are a few guidelines:
CONCRETE ACTION
Window of hope
Govt plans single window clearance for construction industry
IN some respite to the construction industry swamped in multiplicity of regulations and licences, the Union Government is planning to set up a watchdog , a regulator, to facilitate single window clearance. It would also make mandatory for every state government to levy worker welfare cess on the construction industry.