Daily use of talcum powder raises cancer risk in women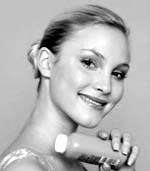 LONDON: It might come handy while freshening faces, but according to a new shocking research, women who use talcum powder every day are 40 per cent more likely to develop ovarian cancer.
According to researchers, powder particles applied to the private parts may travel to the ovaries and trigger a process of inflammation that allows cancer cells to flourish.
To reach the conclusion, experts from Harvard Medical School in Boston studied more than 3,000 women, reports The Daily Mail. They discovered using talc just once a week raised the risk of cancer by 36 per cent, rising to 41 per cent for those applying powder every day. The study also revealed that the risks were greater still for those with a certain genetic profile.
Talc is made from a soft mineral called hydrous magnesium silicate, which is found throughout the world. It is crushed, dried and milled to produce powder used in cosmetic products by millions. Some experts say it has chemical similarities to asbestos, which can cause a deadly form of lung cancer. — ANI
Faith in God can relieve pain
LONDON: They say heartfelt prayers provide peace to a disturbed mind and even, sometimes, make our wishes come true. Now, the belief has been scientifically backed, for according to Oxford University, faith in God really can relieve pain.
In a rather bizarre experiment, experts at The Oxford Centre For Science Of The Mind "tortured" 12 Roman Catholics and 12 atheists with electric shocks as they studied a painting of the Virgin Mary.
From the analysis, the team found that the Catholics seemed to be able to block out much of the pain.
They also discovered that the Catholics were able to activate part of the brain associated with conditioning the experience of pain, reports The Daily Mail. — ANI
Main source of food poisoning
WASHINGTON: Researchers from Lancashire, England, and Chicago, IL, have discovered that animals farmed for meat are the main source of bacteria for food poisoning.
They suggested that 97 per cent of the food borne illnesses are caused by bacteria typically found in chicken and livestock. While studying campylobacteriosis cases, the research team found that 97 per cent of the cases in Lancashire, UK, were caused by bacteria typically found in chicken and livestock.
The study was based on DNA-sequence comparison of thousands of bacteria collected from human patients and animal carriers. — ANI
Of dieting and gaining weight
WASHINGTON: Women who diet prior to becoming pregnant tend to gain more weight during pregnancy, according to a new study from the University of North Carolina. The study involving over 1,200 women showed that those dieting are prone to excessive gestational weight gain.
The researchers note that excessive gestational weight gain "is of concern because of its association with postpartum weight retention" and other "adverse pregnancy outcomes such as gestational diabetes mellitus, cesarean sections, large-for-gestational age, and breastfeeding duration."
"With the exception of underweight women, all other women with a history of dieting or restrained eating gained more weight during pregnancy and had higher adequacy of weight gain ratios," the researchers found. — ANI