EPL: Obstacle race
The glamour of English domestic football has lured many Asian players but it has turned out to be an arduous journey for most of them, writes Martin Petty

Support for our sports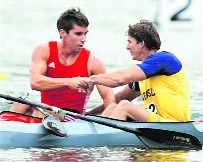 Sheeba Singh
Gone are the days when post-secondary institutions in general and universities in particular used to send their top players to represent India in international events. Surjit Singh, Baldev Singh, Rajinder Singh (all hockey) and Kanwal Thakur Singh (Badminton), for example, all were university students when they made the national grade and subsequently won laurels for India in international sports meets.
Angus Mortimer (L) rose from the university level in Canada and narrowly missed a medal in kayaking at the Beijing Games.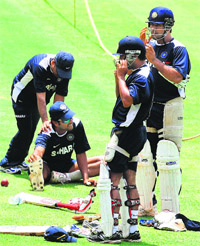 Aus we like it
Vaibhav Sharma
In the past decade this has been the rivalry that has changed the way cricket is played. Bigger than the ashes and the Indo-Pak rivalry, it's a battle between two teams who have shaped cricket on the field and off it too. Once again the battle lines are drawn as India prepare to take on the Australians in a four-Test series beginning from October 9. In the last two series between the two, in India, the hosts have won three out of a total seven matches and there has been just one draw.


Team India have started their prepration camp for the series.
Just what the 'Doctor' ordered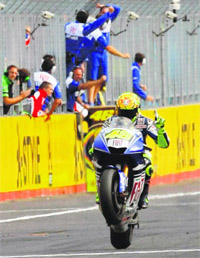 Alastair Himmer
Italy's Valentino Rossi wrapped up his fifth MotoGP championship in style by powering to victory in the Japanese Grand Prix on Sunday. Rossi won his third world title for Yamaha and his first since 2005 on the Japanese manufacturer's home circuit at Motegi after starting from fourth on the grid. It also marked Rossi's sixth premier-class world title overall following his 500cc triumph for Honda before the event evolved as MotoGP. "It's difficult to compare titles but this one definitely feels great," Rossi told reporters. "It was a tough battle this year. To win the championship with a race win is fantastic. I've won some hard championships — like the first with Yamaha in 2004 — but this one I maybe tried to put more effort in outside of the races to try and win."
Valentino Rossi, also known as 'The Doctor', won his fifth MotoGP title in Japan. It is his first title win in two years.