'I wanted to be a filmmaker'
Imran Khan, the new icon of GenX, is back with his second film Kidnap in which he plays the bad guy. Sreya Basu catches up with the new Khan on the block
You are 'the angry bad young man' in Kidnap?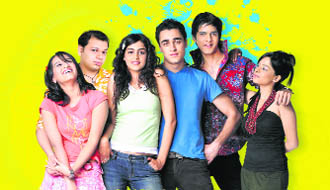 After the success of Jaane Tu...Ya Jaane Na, Imran Khan has become the highest-paid newcomer in Bollywood
I am not going to say 'I am so lucky to have such diverse roles' sort of thing. Bollywood is maturing`85now we have refreshing storyline as well as experiment-loving producers who are ready to risk new subjects with newcomers.
But can you deny that being Aamir Khan's nephew has made things easy for you?
Let me make a confession. I found my debut project myself. Abbas Tyrewala, the director of Jaane Tu`85 saw me in a party and we jelled well. He narrated me the script of his new film that Jhamu Sughand was supposed to produce. I said I am interested in doing the film and was selected at the screen test. But for some reason Sughand declined to produce the film. Aamir Khan was looking for a good film to invest his money. He liked the script and produced the film. But, of course, I will always remain grateful to him for my break.
Did you always want to be a part of Bollywood?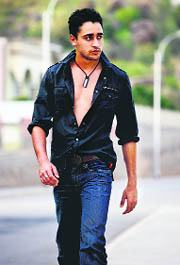 Imran Khan's character in Sanjay Gandvi's Kidnap has shades of grey
Yes, I wanted to make my career in Bollywood, but not as an actor. I wanted to be a filmmaker. I am trained in script-writing and film direction from New York Film Academy. Actually when I came back to Mumbai, I was meeting people who will be interested to give me a scope to work here. My family even said Aamir was wasting his money in the film because Imran can't act.
Tell us something about your character in your second film Kidnap.
My character in the film is not as grey as it looks`85after all I am the hero. But on the contrary, I had to stretch myself a lot to get into this character unlike Jaane Tu`85that was a comfort zone.
There is a rumour that after Jaane Tu`85 your signing amount has hiked to Rs 7 crore that makes you the highest-paid newcomer in Bollywood. Is it true?
I don't know about the 'highest-paid newcomer' tag because I don't have time for market survey. If someone is making a good small budget film, I will definitely ask for a small amount.
There's another talk of the town that you were not the producer's choice for Kidnap`85true?
Yes and the full credit goes to director Sanjay Gadhvi. There was an entire list of actors suggested for the role by the producers at Ashtavinayak Films. But I was Gandvi's choice and after a few meetings with the producers I became their choice too.
— TWF