Legally yours
Many have hailed the 'legalisation' of living-in relationship as a healthy move. But are we ready for it?
All those extra 'z's in Karzzz were putting me to sleep, till Minissha Lamba's remark, "I may have been born and brought up in a foreign country but I am very much Indian at heart", gave me a jolt.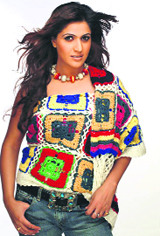 She has arrived!
Model, actor Jonita Doda is in town to work
opposite Gurdas Maan in Chak Jawaana
'The biggest adventure you can ever have is to
live the life of your dreams and that's what I am
doing," smiles this gossamer-skinned girl, Jonita
Doda. "I am not bothered about the final
destination, I just love the journey and the
experience it offers." And if you are wondering
what kind of experiences the girl is talking about,
well, you need to take a close look at her repertoire.
Bagful of commercials, television serials, films,
Jonita is the new pretty face of tinselville and
currently she is in the city, shooting for Chak
Jawaana opposite Gurdas Maan.
Fashion fastword
All you tech freaks check out the latest fashion doodad
Fashion can be street smart, casual or classy. But ever heard of futuristic fashion? Or lets say techno-fashion. Well, good news for the geeks, who are generally considered low in fashion IQ, is that they can now have their own haute couture to follow. Brado, a Hongkong based techno giant has launched two new gizmos- Brado Rock sunglasses and GSM Watchphone.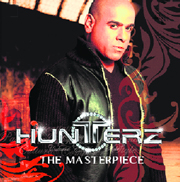 Rock on
He started his musical career at the age
of nine. At 18, he took part in his first
production at the Royal National Theatre
entitled 'Wicked Yaar'. Been there and
done that HunterZ, is an English urban
musician with Arabic, Hindi and Bhangra
influences. While fusion music is his forte,
in city to release his third album The
Masterpiece, we talk to HunterZ about
past, present and future.
i tone
Conspiracy theory


Fashion shows have literally become synonymous with wardrobe malfunctions, goof ups and, lately, even a prominent designer suing his counterpart for plagiarism? With so much happening, so very often, do you think they occur in normal course of things or just set-ups and publicity gimmicks?

n Publicity gimmick
n Deliberate disasters
n Normal and natural
n Flip-flop
Self discovery
Meditate and you will get what you desire. All right, we know this spiritual fact, but let us ponder over something else this time. The big question is to desire what we rightfully deserve because we might end up asking for things that are too frivolous for us.
Festival Hamper


The excitement of the festive season is upon us. Move over traditional sweets and mithai, bring in the excitement of new tastes to enjoy and share throughout the season. Always tuned into its customer's needs and desires, Café Coffee Day, India's premier and largest chain of coffee cafés brings in Diwali Hampers this festive season.
Luck shines down
Former Miss India and Bollywood actress Celina Jaitley couldn't have asked for
more. First, she landed a role in Hollywood film Quest of Sheherzade and now she
will team up with Oscar winner Sean Connery in the international project based on
Arabian Nights.
The other side of slum
British director Danny Boyle says unlike City of Joy and Salaam Bombay, his film Slumdog Millionare does not portray people living in Indian slums as poor and desperate.
What a shame
Ill-fitting outfits deprive EMI cast of ramp walk at Lakme Fashion Week
Model-actor Ashish Choudhury and Neha Uberoi who star in the Suneil Shetty and Ekta Kapoor's EMI backed out at the last moment as the outfits provided to them by designer duo Shantanu-Nikhil did not fit.

Honey I took the kids!
Madonna will receive custody of her three children
in the divorce settlement with soon-to-be ex-husband
Guy Ritchie, according to reports published in Britain.
Madonna and Ritchie, who recently announced their
divorce publicly, had reached agreement over custody
of their three children, reports the NZPA.
Madonna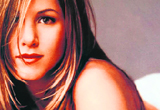 Friends forever?
It seems Jennifer Aniston and John Mayer are
back together; at least that's what their recent
pictures suggest. The Friends star and the
shaven-headed playboy singer were recently
snapped together leaving the Sunset Tower
Hotel in Hollywood after dinner.
Jennifer Aniston