TREND MILL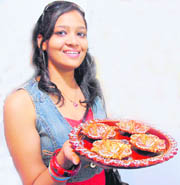 Traditional Bang
Step aside psychedelic Chinese lights; here come terracotta diyas and figurines with a contemporary touch. The best part: Most of these can jazz up your home & garden even post-Diwali
TRADITIONAL is modish! You know it. That is, perhaps, the reason why the house you have renovated, or newly constructed with the bricks of your efforts and dreams, has an abundance of terracotta in your living room — right from urns to earthen flowerpot stands, side tables and stuff like that.
Coming Soon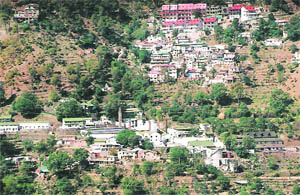 A breather for Kasauli
Govt proposes cap on commercial projects in town choking on unplanned development
KASAULI may soon breathe easy. If the Himachal Pradesh Town and Country Planning Department has its way, the quaint town could soon be out of bounds for most realtors. The department has proposed a cap on all new commercial projects -- including flats and hotels -- in the restricted cantonment town.
Tax tips
Have sold, will buy, but...
Q. My son and I jointly purchased a plot for Rs 12 lakh in June 2005 and sold the same for Rs 30 lakh in July 2008. In registry, share of investment has not been mentioned and both of us are taxpayers. Now we want to purchase residential property or a flat in Chandigarh. Please advise on the following:
GREEN HOUSE
Think before you axe
A tree is not an umbrella that can be opened & shut according to convenience. Reckless chopping in winter causes irreparable damage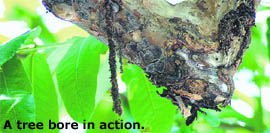 THE importance of preserving the environment and protecting trees is trickling down but as of now, there are only a few friends of trees. Besides many natural hazards, ailments and indiscriminate construction, there is a 'human pest' that is more worrisome. Come winter and humans want trees to simply vanish to make way for the scarce sunlight. And since this is not possible – despite the advances made by science! -- their branches are mercilessly lopped off. Humans want to use trees like umbrellas – one that should open in summer and shut during winter.