The science of life


Biomedical engineering combines the best of medicine and engineering. So, if you have a flair for research coupled with a working understanding of life science systems, consider it.
Do you enjoy science and maths but are not sure if you want to work as an engineer? Are you interested in biology, but not in a career as a doctor? Have you often thought of a career that combines both medicine and engineering?

n Institute Watch
Institutes offering biomedical engineering courses


Careercature
Sandeep Joshi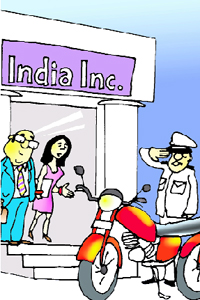 Sir, these fuel efficient bikes are part of downsizing and expense-saving exercise.

Landing that job
You thought the job was yours the moment you saw the advert. Bur then it all went horribly wrong. Want to avoid falling flat in your next interview? R.C. Sharma offers some tips.
Curriculum vitae may be the very crucial first impression, but no matter how good you look on paper, it is the interview that dictates the hiring decision. How you treat each member of the interview team, what you wear, what you say or don't say during the interview is noted and taken
into account.

n Never, ever...
Indian varsities need quality
boost: Experts
India has to invest more in quality staff and
research for its higher education institutions
to make a mark worldwide, according to British
higher education experts.
aim CAT
Simplifi-CAT-ion
CAT is not the tiger it is made out to be, writes Ranjeet Mohapatra, as the countdown to the big day begins
The serious question: The CAT is the epitome of management examinations in the country. Any student worth his salt and serious about management education appears in it at some time or other. The big question here is "How do we approach this monstrous mountain?" The simple solution: Customise. Plan. Relax. Implement.
IIM-B, best B-school in Central Asia
The Indian Institute of Management, Bangalore (IIM-B) has been ranked as the best business school in Central Asia by Paris-based agency Ed-Universal.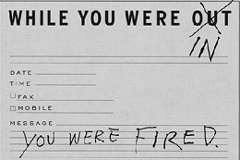 Pink slips bring blues
No matter what the Prime Minister says, India Inc is trimming flab. IT, automobile, real estate… every sector.
The economic slowdown has now reached the job market. The newest hit are the auto and real estate sectors, both of which have deferred hiring and capacity expansion plans.

n Amex to layoff 200 people
n Reason to cheer
Class giving trouble?
10 minutes of pranayam, everyone
No more caning or beating, says a school in Agra. But wait. You will still be pulled up, though in a different way — by being asked to do yoga!