PUNJAB

HARYANA

JAMMU & KASHMIR

HIMACHAL

REGIONAL BRIEFS

NATION

OPINIONS

LETTERS

BUSINESS

SPORTS

WORLD


Every Wednesday and Friday

Dialysis machines gather dust
Jalandhar, November 4
The prestigious project of introducing a dialysis wing in the local civil hospital seems to be hanging fire as the district administration has refused to release the required funds for it. Sources in the administration revealed that the dealing hand official in the office of the deputy commissioner (DC) had raised objections on the file moved by the Punjab Health Systems Corporation seeking funds from the MPLAD fund.
Safai Sehyog Abhiyan awaits restart
Jalandhar, November 4
It was an ambitious project but left midway. The Safai Sehyog Abhiyan carried out by mayor Rakesh Rathore, which included his ward-wise visit every week, interaction with the councillor and opinion leaders of the area, understanding of peculiar problems of every ward and redressal of some public problems right at the spot, was discontinued almost four months back.
Youth in mind, AIR all set to revamp content
Jalandhar, November 4


"Change is the need of the hour. Keeping this in mind All India Radio (AIR), Jalandhar too underwent some significant changes in its programs, content, genres and presentation style. After all, it is the survival of the fittest which matters the most," said the newly-appointed station director of AIR, B.C. Panwar.
Of funny bone and his other love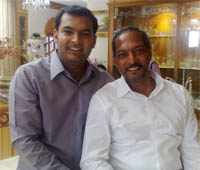 Jalandhar, November 4
A glint in his eyes with a smile intact, this man takes his humourist tag very seriosuly. Listen to what he has to say on being asked about his age: "Aap ji da janam 2 April 1981 vich Amritsar vikhe hoeya. Aap ji bachpan ton hi bade partibhashali san."
Humourist Kapil Sharma would be seen with Nana Patekar in
It's My Life.

Innocent Moves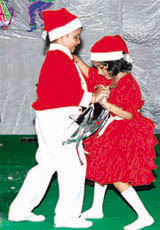 Students perform during the annual day function at Kendriya Vidyalaya at Suranussi in Jalandhar on Tuesday. — Photo by Suryakant

Get building assessed or pay hefty fine: MC
October 31, 2008
Fiscal meltdown casts shadow on Divali
October 28, 2008
Flood of 'dengue patients' chokes civil hospital
October 24, 2008
Surjit hockey tourney gets scant attendance
October 22, 2008
Doaba, Majha farmers up in arms against govt
October 17, 2008
Fish market parking project dumped
October 15, 2008
Road repair projects may take off by month-end
October 10, 2008
Ban in place, city gears up to kick the butt
October 3, 2008
Kapurthala residents can breathe easy now
October 1, 2008
MC plans satellite survey of its area
September 26, 2008