The strength within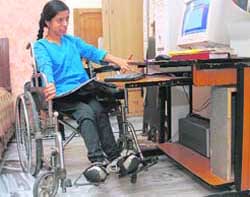 The grit of these youths reminds us of Mariah Carey's song: There is a real hero within all of us
How often do we crib about silly things in life? Rarely, everyday, most of the time or all the time? Whenever possible. Yes, we do crib. Stuck in a traffic jam or flunked an exam or got a mouthful from the boss, self-pity comes so easily to us. If you too have been indulging in it, then it's time to come out of it. And, these are the people who can be perfect role models for us.
Lone Ranger: Anjali Gulati. Photo: Vicky Gharu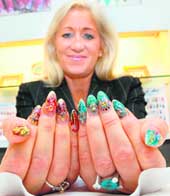 Starting from Scratch
Jacqui Jefford, a known nail expert from the UK, brings her art to the tricity
Chandigarh is on a roll. And the pessimist predictors of recession can either reconsider or leave out the beauty industry. What else explains the opening of 'Scratch'? The academy and nail bar cum salon was thrown open to people on Monday by Jacqui Jefford, a name synonymous with designer nails and nail techniques. We get going. Having written four books on nails, Encyclopedia of Nails, The Art of Nails and Nail Artistry among others, certainly there needs to be present some inherent penchant for the subject.

Photo: S. Chandan
Khana dostana

Food for thought: Bollywood actor Kareena Kapoor leaves the venue after attending the Food Guide Awards at a hotel in Mumbai
Health hai to wealth hai: John Abraham (Right) poses for a picture at the Food Guide Awards
Lage raho, bhai
Sorry Bhai 's director Onir says he loves challenges
Bollywood film Sorry Bhai is all set for a release across India. The director of the film, Onir spoke in length about his unconventional film that tells a bold story revolving around the concept of forbidden love with a man falling in love with his brother's fiancé. Director Onir who has films like My Brother Nikhil and Bas Ek pal to his credit said that he believes in taking up challenges.
The right move
He kick started his career 16 years ago and the only opportunity he then got was Bollywood. But designer Rocky S does not regret this decision and believes the platform has worked wonders for his career.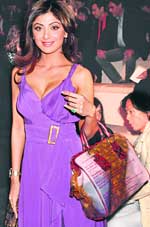 Mind games
Bollywood actor Shilpa Shetty's mantra for success is 'do what you love'. Shilpa says it is important to be satisfied in life, and that will affect how successful an individual is. "If you're unhappy at home it will affect you in your workplace and that will affect how successful you are," Shilpa said. "We need to strike a better home/work balance," she added.
Poles apart
Shahid Kapur's role as teacher in upcoming film Paathshaala is very different from Aamir Khan's in Taare Zameen Par, says choreographer-turned-producer Ahmed Khan. "There is no similarity between Shahid's role in the film and Aamir's character in Taare Zameen Par. In his film, Aamir was dealing with one child who was dyslexic, but Shahid deals with many kids and basically with the whole education system in Paathshaala," Khan said.
Talepiece
Take ten
He might be a public figure, yet there are many things about Prince Charles that are still unknown. Now there is a list of 10 not very well known facts about the 60-year-old royal.

Prince Charles
Brush with fame
Playing protagonist in Meet Mila De Rabba, Surilie Gautam is determined to make it big in the telly world

The desire to know what happens behind the scenes of tele life and a casual audition bagged Surilie Gautam, 17 year-old, class XII student a meaty role in Sony's Meet Mila De Rabba. Having auditioned for the role this July, it's just a few months and this city girl is breathing life to Geet, a vivacious and spirited character and the main lead of the serial Meet mila...

Surilie Gautam
Song of success
Another music reality show scouts for talent in the tricity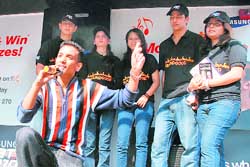 Irony, reality or a whim, but there are umpteen examples to validate this. There is one singer waiting to be discovered by an MNC, a guru, or a television channel at just about every Sector in the city. So, when 'Samsung BeaT270 Karaoke Contest came calling in the city on Monday, enabling wannabe singers a chance to participate in the music reality show Chak De on INX, they lined up everywhere — crowded market places, college campus, or lonely streets.

A contensant tries his luck at Samsung Karaoke Contest. Photo: S. Chandan
Transcending boundaries
Sahitya Akademi winner Jasvinder Sharma in his new short stories deals with issues facing the youth
As a writer, Jasvinder Sharma is already an established name in the Hindi literary circle. And the recent years have specially been good for his writing career; specially after his Main hi Makhan Khayo won the first prize from Haryana Sahitya Akademi in 2005 and subsequently another award, Sahara Katha, in 2006. Now, the author has turned to English to capture a wider segment of readership and his first offering is a short story collection called A River on Fire.
Launch pad
Style unlimited
Numero Uno, unveils its Autumn-Winter Collection 2008. From chic and trendy flat knit sweaters to funky stylised denims for both men and women, this season Numero Uno launches its eyewear collection in sassy and contemporary styles. Crafted from avant-garde materials in elegant and bold lines with sophisticated details, the eyewear collection is bound to rock this season.
Geek Speak
Blu-ray is here to stay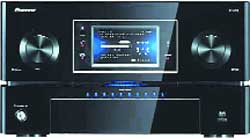 The new media carrier which might flood the tech market in the coming year is Blu-ray. It is an optical storage format which has been developed by Sony and Phillips to store data, high-definition audios and videos in large capacity. This new technology is called blue ray because of the use of blue laser, to be precise a violet-coloured laser which it uses to read and write data from and to the disc, instead of the red laser which is used by CDs and DVDs.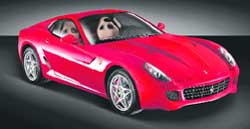 The Singh who drove the Ferrari
"Life is a box of chocolates.You never know what you're gonna get." Well, we all love this classic line from Forrest Gump and some even live by it. But what about those who are not fimiliar with the taste of chocolate? No, we are not talking about Martians here, but Harjinder Singh from the city, who got the biggest surprise of his life but did not have a clue about its significance.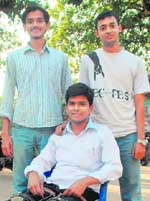 Creditable work
Three PEC atudents take the road to victory with their Internet gateway project
Expectations were aplenty. The performance pressure was nerve wracking. Failure was simply out of question. Under such conditions, there has to be some source of inspiration to perform. So, what was theirs?



Triumphant trio: Manish Kumar (front) lead his team to win the third prize in a contest held by Oxford University. Photo: Pradeep Tewari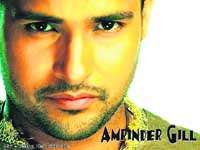 Star Signs
Blogging beats
It is difficult to get across Punjabi singer Amrinder Gill. People, who know him, say that he's a shy boy and not much of a talker. Well, all the more reason why he needs to be featured in this column. As for those who speak less, generally rely on some secondary source to get themselves heard. This could be their personal blog, website or music album. And for Amrinder, who has gone in for a makeover for his album Dildaariyan has all the three. We take it from the top.