Life in a Glass house
Home aquariums are an involvement rather than a fad for many tricity folks
No that's not all, there is more 'life' at our house. This way…," Chetna Sharma, homemaker from Sector-37, ushers one to a nice, bright and decorated corner. "Here, they also stay with us. Aren't they pretty? Little wonders and they don't bother at all. Yet they are the most pampered ones in our home." — Photo S. Chandan
| | |
| --- | --- |
| For Kulbhushan Kanwar's family, their fishes are like children | Nirmal Parkash's fishes live King size in a mega aquarium |
Glam life, grim realities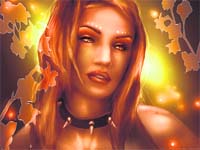 An ex-beauty queen killed her parents recently. What is pushing glam girls into depression and even crime?


It's a model's life that many of us want to live. But behind all that glitz and glamour there lies a life full of stress and cutthroat competition. Here, too the rule 'survival of the fittest' applies and for many, who entered the glam world hoping to make a mark, life was never the same again. Remember Nafisa Jospeh, Kuljeet Randhwa, Geetanjali Nagpal? All three went through a severe bout of depression, which proved fatal for the former two cases.
One two ka four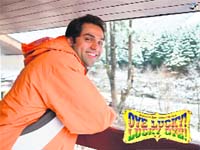 Four Hindi feature films including Abhay Deol-starrer Oye Lucky Lucky Oye (OLLO) will be premiered at the 39th edition of the International Film Festival of India
The International Film Festival of India which commences on November 22, will also feature a Marathi, a Konkani and a multilingual movie during the ten-day extravaganza at the Kala Academy and Entertainment Society of Goa, on the Mandovi river bank.
Abhay Deol
Sab Golmaal hai


Actor Sharman Joshi, who opted out of the sequel to Golmaal that is raking in big money at the box office, says he made a mistake by not doing Golmaal Returns. "Sure I regret it," Sharman said, weeks after Golmaal Returns was declared a hit. "And not just because the sequel is a success. I hated myself for breaking up the Golmaal team. But it couldn't be helped. My dates were committed elsewhere," Sharman said. Now Sharman, who got noticed for his performance in films like Rang De Basanti and Life... In a Metro, says he won't miss the third segment of Golmaal.
Sharman Joshi
Koffee break


Filmy chakkar
At 80, Dara Singh says he was never interested in films
He was perhaps Bollywood's first macho man. Dara Singh, who turned 80 on Wednesday, says after starring in over 120 films that the big screen was never his aspiration. "I was never interested in doing films. I was pulled into the industry because of the fame I received from wrestling. I was forced to do King Kong (1962) and it became a hit and that started my film career," Dara Singh said.

COUPLE ACT: Actor Hugh Jackman and his wife Deborra-Lee Furness pose on the red carpet in Sydney at the world premiere of his new film Australia, an outpack epic, on Tuesday

CENTRESTAGE:
Actor Nicole Kidman, who plays an aristocrat in Australia, makes a regal statement on the red carpet at the film's premiere

CLOSE COMFORT: Actor Bryan Brown (L) and his wife Rachel Ward at the star-studded nite
Photo: Tim Wimborne/ Reuters
Knitty gritty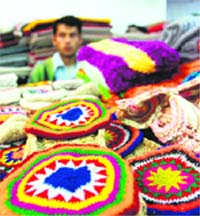 These traditional weaves have been there since ages, but every time they make their way to an exhibition, we get tempted to buy them. —
Photo S. Chandan
n Quilted comfort



Subhash Bhashker's social acumen has its roots in his mother
WE have seen signboards that read, Donate blood, Save life. But one man made these lines the biggest mission of his life. Meet Subhash Bhasker, an employee with Markfed, a social worker and a writer. And his selfless work is being honoured at the 55th Markfed Cooperative Week celebrations, where Capt Kanwaljit Singh, Punjab State Cooperative Minister, will felicitate him.

Pet THEORY
Housebreaking your pup
You should begin to housebreak as soon as you bring your new puppy home and this is going to take patience. Puppies need to relieve themselves approximately six times a day. A puppy should be taken out immediately after each meal since a full stomach puts pressure on the colon and bladder.
Narcissism on Net
Other things apart, the cyber companionship culture is promoting self-love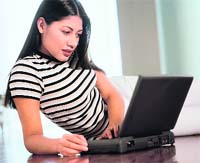 Virtually yours' is the new buzzword. The social-networking craze seems to have touched an all-time high. Facebook has become a religion and My Space, the changing world order. Together, these two boast a whopping 200 million users worldwide. Thanks to these popular portals, we know everything about people we desire to know — their status, the first thing one would notice about them, their hobbies, bedroom essentials, turn-ons, IQ, favourite movies, music etc and vice-versa.