TREND MILL
Luxe Living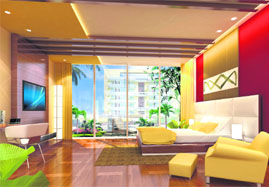 Ignoring the slump, developers ready with new offerings
DESPITE the depression in the real estate market, infrastructure development companies wonít stay put. They are now turning towards the economically-sounder strata of society offering new luxe addresses for those looking for trendy lifestyles. The area around the national capital has recently witnessed the launch of several high-end projects promising a big upgrade in living facilities coupled with matching infrastructure.
Itís SAD
As property prices plummet in Amritsar, realtors shift blame from global meltdown to government policy
THE worldwide economic slowdown along with curtailment of flights from Amritsarís International Rajasansi Airport has taken its toll on real estate as property prices have plummeted in the holy city and its surrounding areas. Prices on Ajnala road and alongside the bypass road, once hot property among real estate developers, have witnessed a decrease of 30 to 50 per cent, much to the chagrin of investors, who invested huge amounts in the area after the commencement of international flights from the airport in the last couple of years.
Property dealers exit
THE dream run is over, at least for the time being. Property agents, who flourished with the Great Indian Property Boom in the past four to five years are now feeling the heat of the slowdown. Transactions have drastically declined, reducing incomes of agents, many of whom are caught between sellers still expecting a good price and an ever-shrinking group of buyers looking for a bargain deal.
GROUND REALTY
Walls that talk
Itís imperative to start right if you want smooth walls that glow in the sunlight. A good base makes all the difference, writes JAGVIR GOYAL
THE last few write-ups focused on guidelines for painting exterior surfaces. Here are some precautions and guidelines to finish the internal surfaces. For starters, avoid painting your home during the monsoon or when humidity levels are high. Such conditions don't allow paint coats to dry up quickly. Moisture gets trapped between the surface and paint layers causing blistering. Ensure that surfaces to be painted are fully dry. Only for doing whitewashing and applying Snowcem, the surface need not be dry.
Tax tips
Where thereís a will, thereís no way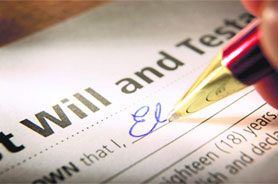 Q. My father expired in January 2003 and as per registered will executed by him (in October 1992), immovable as well as moveable property was transferred in the names of my brothers in February 2003. Nothing is earmarked in the will for my mother, except routine legal wording. However, my mother gets family pension as a widow. Since the death of my father, my brothers, have been torturing my ill mother on one pretext or the other. Now, they have thrown her out of their home and she presently lives with me. I have provided all facilities required for a 70-year-old ailing person and am taking care of my fatherís liability for nothing.