Road to Prosperity
Four-laning of Ludhiana-Malerkotla road thwarts impact of meltdown in
40-km stretch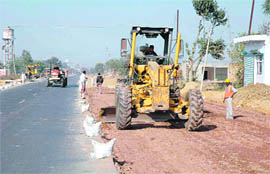 THERE is a streak of good news from the recession-hit Punjab real estate sector. Even as the global meltdown continues, prices are stable in a stretch of land on two sides of the Ludhiana-Malerkotla road. Better still, the area along eastern and western sides of the road, leading to the National Capital through Haryana, has witnessed the launch of several projects promising a further hike in prices.

n On the rebound?

Work in progress on four-laning of Ludhiana-Malerkotla road. Photos: Mahesh Sharma

Cold Comfort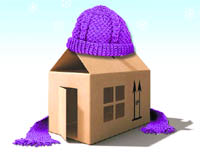 Winter can be tough on people as well as homes. SAURABH MALIK offers tips to cold-proof homes in the plains & hills
THE days are cool, the nights chilly. No wonder, you try shutting the cold out by keeping the doors and windows closed, tightly. But still there's this sneaking draft. It's blowing away the warmth you generate sitting in family gatherings. This niggling current of cool air is finding its way through the holes and crevices in the old windows and creaky doors. You know it. But, there's hardly anything you have so far done about it.
GREEN HOUSE
Blooms & Bugs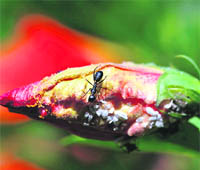 Step One of controlling insects is all about identifying them & understanding their behaviour. SATISH NARULA offers some help
YOU canít imagine how much a plant goes through for your needs and aesthetics. They survive assaults by insects and disease, besides moody weather. To help plants tide over the crisis on at least one front Ė insects -- let us understand some common enemies.

SIEGED: A bloom under attack by various insects.
Photo by writer


Tax tips


Computing capital gain
Cost of asset
Q. Is there any provision in the Income Tax Act whereby cost of the asset is to be taken as the cost to the previous owner where the capital asset is acquired by inheritance or any other mode of acquisition? If so, please let me know what are the situations in which cost to the previous owner would be taken into account for the purposes of computing the capital gains.
Itís a long-term gain

Time frame crucial

Installments donít count