MUSIC ZONE
Saurabh & Gaurav
Tom Jones — 24 Hours (SC)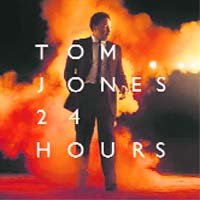 WHAT is encouraging about 24 Hours is the fact that Jones has effectively gone back to the start of his career for inspiration. There is no Rick Rubin on show here, no stylistic reinventions, just plain old pop soul. Jones interprets the romantic escapism of We Got Love with a softer, lighter and consequently more youthful-sounding vocal and also plays it nice and easy with the northern soul groove of Feels Like Music, but is back with the enraged bawl on Give A Little Love, played out like a battle between his larynx and the perky horns. Jones is certainly not contented to hang-up his party shoes just yet. In Style And Rhythm and Sugar Daddy (co-written with Bono and The Edge), both strut their stuff to notable effect. The Road was written in tribute and apology to his wife Linda, with Jones confessing his weaknesses and sins while declaring his love in a voice that aches with sincerity: "I know I caused you pain / Left you shattered on the ground / but what matters is here and now." If He Should Ever Leave You and We Got Love joyously return to the swingy, oversised Romeo playbook of earlier hits, while Give A Little Love and Never brings the baritone into the 21st century. The album's big moment appears towards the end with a storming, six and a half minute cover version of Bruce Springsteen's The Hitter, an emotional and well-annunciated take on one of the Boss' best modern hits. There is plenty here to keep avid Tom Jones fans more than satisfied and just enough for those used to his recent output to enjoy as well.
Best track: Style And Rhythm
Worst track: Seen That Face
Rating: ***
The Fireman — Electric Arguments (AT)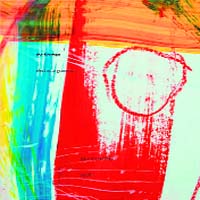 Electric arguments marks the third outing from Sir Paul McCartney's duo project with Killing Joke-Orb producer Youth, which had mostly been an instrumental electronic exercise, developing full-fledged songs built around McCartney's ever magical vocals. The two Fireman albums McCartney released in 1993 and 1998 were repetition-powered instrumental outings: the first close to dance music, the second more meditative. But Electric Arguments is a song collection, from skewed blues-rock (Nothing Too Much Just Out of Sight) to East-West blends (Lifelong Passion) to gospel filler (Light From Your Lighthouse) to one-man studio jams (Is This Love?). The opening Nothing Too Much Just Out Of Sight is a blast, harking back to the early Beatles albums with its screaming vocals and blues-rock tub-thumping. And is McCartney finally opening up about Heather Mills when he declaims, "The last thing you did was try to betray me"? The link to the 1990s Fireman is Universal Here, Everlasting Now, which has a synthesiser pulse amid its sliding, echoing guitars. The album marks the beat-making duo's first release since Rushes in 1998, and promises to be a much more rockier affair. Scattered amid the first half of the album are several further jewels, notably simple and sweet Two Magpies and the waltz-like Travelling Light. McCartney was always a genius at whimsy, and the electro oddity that is Light From Your Lighthouse duly takes its place alongside Uncle Albert/Admiral Halsey in the Macca kingdom. Sun Is Shining stacks up vocal harmonies like a lightheaded version of the Beach Boys. Lifelong Passion (Sail Away) is full of psychedelic moments and looped bass lines but is given substance by spot-on vocals. The closing Don't Stop Running is the lengthiest track on the album but never outstays its welcome, with McCartney proving he can still keep up with all the young new boys on the block.
Best track: Universal Here, Everlasting Now
Worst track: Lovers In A Dream
Rating ***
Anastacia — Heavy Rotation (Universal)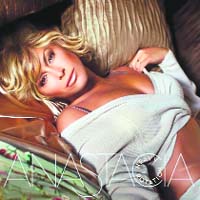 Four albums into a career that already includes 225 gold, platinum and multi-platinum discs, Anastacia remains huge in Europe and Asia but lesser-known back home in the States. The new creation of the singer, Heavy Rotation features more upbeat and winding rhythms than its predecessors. It's a state of affairs she is undoubtedly seeking to remedy with a set of songs steeped in contemporary R&B, and with a stellar line-up of pop producers at the helm. The gigantic producers include Ne-Yo, Rodney Jerkins and Robbie Williams's old partner Guy Chambers, and the concept is simple enough: to make Anastacia relevant to the generation brought up on Amy Winehouse and Pussycat Dolls rather than Mariah Carey and Whitney Houston. The low-key disco of lead single I Can Feel You is a clear indication of Anastacia's intentions here. On Heavy Rotation, she's reflecting on the churning gravitas of the human condition, explaining the album title as a reference to how "life can be heavy, but it all turns around and goes into something else". Nevertheless, there are enough tracks that remind us of the old good hits by Anastacia. The pop track The Way I See It sparkles with the upbeat catchy motif decorated with the funky elements. Her asbestos larynx is in full effect throughout the album, rasping through R&B tracks All Fall Down and I Call It Love, and recalling vocal icons such as Patti Labelle on the playfully Motown-like Absolutely Positively. Of course, no Anastacia album would be complete without a big power ballad, and the piano-led Never Gonna Love Again certainly doesn't disappoint.
Best track: I Can Feel You
Worst track: Beautiful Messed Up World
Rating **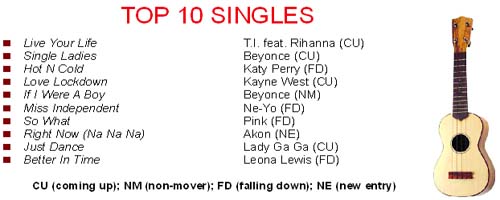 Album of the month
Guns N' Roses — Chinese Democracy (Interscope)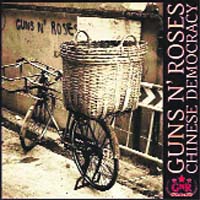 After 17 years, Guns N' Roses' most anticipated sixth studio album, Chinese Democracy, has finally seen the light of the day. Given the departure of nearly all of GN'R's original personnel and the inclusion of new members such as Finck, Tommy Stinson (The Replacements), and experimental guitarist Buckethead, Chinese Democracy doesn't stray too far from the cinematic hard rock that the band branded in the late 1980s. The album, just like its two-decade-old predecessors (Use Your Illusion 1 &2), features stately, major-chord guitar operettas that utilise hovering orchestral and keyboard arrangements, blistering rockers, piano ballads, and elements of soul and R&B. Perhaps the band's most recognisable instrument, Axl's voice is also on full display. The music toggles between two primary modes: grinding industrial rock and keys-and-strings balladry. Yet to that blueprint Axl Rose and his group of musicians append every trick money can buy: gigantic production, hip-hop beats, mid-eastern riffs, space-cowboy atmospherics, and, of course, Rose's still-astounding vocals. The album excels when Rose allows his team to push beyond GNR conventions, such as the flamenco finesse and silky funk flavour of If the World and the slow-moving majesty of the album-defining centerpiece Madagascar, in which Rose wails convincingly: "I won't be told anymore/ That I've been brought down in this storm/ And left so far out from the shore/ That I can't find my way back."
Beginning with a simple piano motif, reminiscent of Motley Crue's epic Home Sweet Home, Street Of Dreams is buoyed by Rose's singularly most impressive vocal performance and Tommy Stinson's understated bass line. Chinese Democracy has put some thrill back into the rock music world.
Best track: Madagascar
Worst track: Scraped