Hole in earth's magnetic field
RECENT satellite observations have revealed the largest breach yet seen in the magnetic field that protects earth from most of the sun's violent blasts, researchers reported Tuesday. The discovery was made last summer by Themis, a fleet of five small NASA satellites.
Scientists have long known that the Earth's magnetic field, which guards against severe space weather, is similar to a drafty old house that sometimes lets in violent eruptions of charged particles from the sun. Such a breach can cause brilliant auroras or disrupt satellite and ground communications.
Observations from Themis show the earth's magnetic field occasionally develops two cracks, allowing solar wind - a stream of charged particles spewing from the sun at 1 million mph - to penetrate the Earth's upper atmosphere. — AP
Galactic diet enforcer
Mysterious dark energy, which likely causes the universe to keep expanding, seems to have another effect: It prevents the biggest clusters of galaxies from getting too fat. Astronomers used X-rays to study the formation of galactic clusters billions of years ago. Their research supports the hard-to-fathom concept of dark energy as a potent force that governs the growth of the universe.
It also means Albert Einstein's century-old theory of general relativity passes another crucial, but not conclusive, real-world test.
Scientist Alexey Vikhlinin used NASA's Earth-orbiting Chandra X-ray Observatory to find that dark energy acts as a force that keeps clusters of galaxies - around 1,000 bright galaxies or more - from essentially overeating and getting too big. — AP
Your mind can be read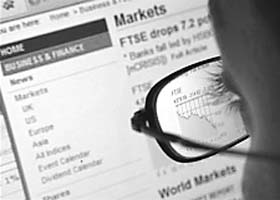 Japanese researchers have reproduced images of things people were looking at by analysing brain scans, opening the way for people to communicate directly from their mind.
They hope their study, published in the U.S. journal Neuron, will lead to helping people with speech problems or doctors studying mental disorders, although there are privacy issues if it gets to the stage where someone can read a sleeping person's dreams.
"When we want to convey a message, we need to move our body, for example by speaking or by tapping a keyboard," said Yukiyasu Kamitani, the project's head researcher from the Advanced Telecommunications Research Institute International, a private institute based in Kyoto, Japan.
"But if we can get information directly from the brain, it will be possible to communicate directly by imagining what we want to say, without having to move," Kamitani said in a telephone interview with Reuters. — Reuters
Ice volcanoes on Titan
Observations from the international Cassini spacecraft suggest Saturn's largest moon may have active or recently active ice volcanoes.
Radar images point to flows on the surface of Titan that could result from volcanoes spewing chilled liquid from the interior, mission scientists reported Monday.
Previous Titan flybys suggested ice volcanoes existed, and scientists believe they would erupt with ammonia, methane and water instead of lava. — AP