Sweet Success



India currently contributes under 1% to the $11 billion global market for flowers. So, this is the time to take the plunge, writes USHA ALBUQUERQUE. Be warned, floriculture may smell sweet, but there is loads of hard work involved. Apart from a green thumb, you will also need entrepreneurial skills
IT is winter, festivities are in the air and our towns and cities are in bloom. Gardens and parks are filling up with flowers and at every street corner there is a florist ready with a bouquet for practically every occasion. As it seems, it is easier to say it with flowers than words!

Careercature
Sandeep Joshi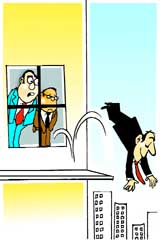 He believes he is jumping off for better career opportunities!
Career Hotline
Pervin Malhotra


n Excellent combo, will open many doors
n Biomed engineering all about R&D
n Bio must for physiotherapy
n M.Phil trains for higher research
n Go ahead, sign up
n Choices aplenty, budding littérateur!
Crisis brings opportunity for BPOs
Companies in developed countries calling India under pressure to cut costs & improve efficiency, regional BPOs gain too
THE business process outsourcing segment requires more people to scale up their operations from multiple locations and to meet delivery requirements of new business. There is no need to panic, as BPO sector has no plans for job cuts. Currently, there are over seven lakh professionals attached to this industry
Job on a platter? Beware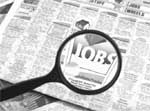 UNSTABLE global economic environment is forcing corporates to abandon their hiring sprees. The economic meltdown has hit most sectors worldwide, especially information technology and services sector. There is a freeze on recruitments, the indicator of growth of a sector and many firms are also handing out pink slips by the dozen to newly-recruited and under-training staff. Some are even are retrenching older employees. Consequently, there is panic among professional and technical educational institutions, which face the heat of placement commitments.
FOOD FOR THOUGHT
A coffee a day halves cancer risk


A CUP of coffee a day can halve the risk of cancers affecting the mouth and gullet, according to Japanese scientists. To reach the conclusion, the researchers tracked patients for 13 years and found that those drinking at least one cup a day were much less likely to get tumours than those who hardly ever drank coffee.
OFFICE Mantra
Rock at work!


When it comes to colleagues, be abundant with praise but remember, you are not the participant of a popularity contest. Be judicious, sincere and don't overstep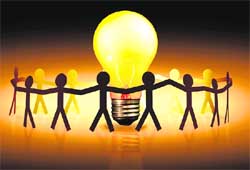 YOUR relationship with your colleagues determines your popularity at the work place. If you are tactful, get along well with others and remain relaxed, your efficiency goes up notches. As they say, "You can choose your friends but you can't choose your family?" The same could be said of your colleagues – generally, you have little say in with whom you work. It is in your best interests to have a good working relationship with even your most difficult colleagues.
n Respect your colleagues
COURSE Chat
India calling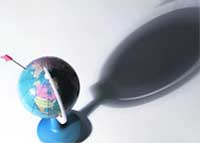 Foreign students find Indian education cheap but professional
MANY Indian students want to study abroad, paying through their nose in the process. At the same time, students from across the world are filling university seats here for 'cheap, professional and internationally ranked' Indian education. On an average, about 3,500 students visit India on educational programmes from over 70 countries every year, courtesy the Indian Council for Cultural Relations (ICCR), which awards 2,000 scholarships to these students every year.