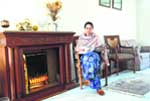 TREND MILL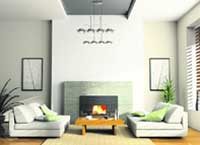 Burning desire
Relax in the warmth of a glowing fire this winter, but donít forget a steaming cuppa, a warm blanket and a good book
Fireplaces are hot in the winters of 2008, literally. Electric, gas or wood-burning, they are stimulating the warmth of relationships not just in the cold climes of Shimla and higher reaches of Himalayas, but also in the plains of Amritsar and even Chandigarh. Photos byPradeep Tiwari

n Warm inspiration

The elusive dream home
No, itís not the global meltdown but a Punjab Government policy thatís disturbing the demand-supply equilibrium
BANKS may be reducing home loans to make it easier for the common man to get a roof overhead, but the Punjab government's policy on colonisation has scuttled buying plans of hundreds of home seekers already hit by skyrocketing land prices in the state.
GROUND REALTY
Paint Magic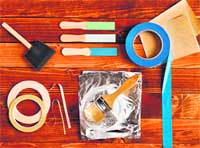 Wooden surfaces can either be painted or polished. If you are using teak or sheesham, go for transparent polish to enhance the beauty of the grain
BEFORE painting wooden surfaces such as doors, windows and ventilators, first decide whether you want an opaque or transparent finish. For opaque finish, use synthetic enamel paints meant for wood. These paints protect the woodwork and enhance its life.
Tax tips
S.C. Vasudeva
n Invest in bonds
n If there is capital gain, there is tax
n All co-owners have to pay tax
n Affidavit a procedural necessity