Netting numbers
Roopinder Singh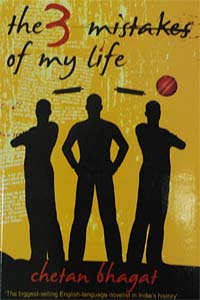 BOOKS by young non-professional writers are selling in numbers too big to ignore. They might have a tough time with critics, and established authors may have issues in making space for these writers among their ranks. However, there is no doubt that their books sell, and they have a special place among readers who respond to them through the Internet via websites, and blogs.
Surely the investment banker-author Chetan Bhagat is the champion here. This year, The Three Mistakes of My Life was released to record-breaking print runs, which have totalled to over seven lakh now.
Bhagat became "the biggest-selling English-language novelist in India's history", as a story in The New York Times put it, ever since his first book, Five Point Someone: What not to do at IIT, a bestseller based on his life as a student at the IIT, was released in 2004.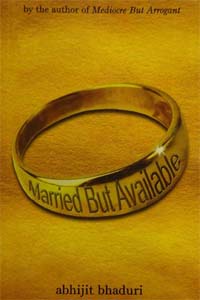 The 100th edition of the book came out recently. His second, One Night @ the Call Center, was again a bestseller that has found a new audience as it was made into a Bollywood film, Hello.
Bhagat has a website and blog, which are regularly updated. He maintains the e-mail contact and bogging keeps him in touch with his readers, their wants, aspirations adulation and criticism.
Vikas Swarup's Six Suspects was eclipsed because of the publicity surrounding the success of Slumdog Millionaire, a movie based on his first book, the bestselling Q&A. This Indian Foreign Service Officer is also actively discussed on the Internet.
Navtej Sarna, who recently gave us Exile, a fictionalised account of Maharaja Duleep Singh, is also an IFS officer, who has written a number of books.
Married but Available by HR professional Abhijit Bhaduri picks up from where Mediocre but Arrogant left ... it follows the life of Abbey and his batch mates, fresh out of B-school campus as they embark on the journey in the corporate world. Bhaduri was egged to write the sequel by his fans and the ideas emerged as he discussed it with his them on Orkut after his first book. Among the last books to be released this year was I too had a Love Story by Ravinder Singh, in which an IT-enabled relationship unfolds movingly. This book too has created a buzz on the Net and found many readers.
As books are published in record numbers, their sales are actually rising despite a 20 per cent hike in the cost of publishing a volume as compared to last year. People want to share their experiences, and they are finding an increasing number of readers for such books.