Memories of Midnight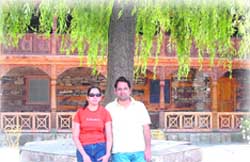 So what if we are not going to dance till the wee hours!
There are memories that we hold close to our hearts, which will get us by. Jigyasa kapoor Chimra shares notes with a few couples
Now that 2009 is knocking at our doors, our spirit is taking an upward swing. It's time for new beginnings and fresh resolutions.


| | | |
| --- | --- | --- |
| Betty Nangia(left) with daughter | Tarun Sibal(right) with his family | Priyanka(second from right) with family |
Life goes onů
ůso, there will be a New Year eve and the usual rituals to usher it, but only on a modest scale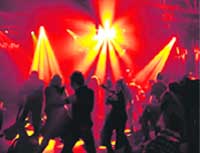 It is not the same this time. First the recession and then the Mumbai terror attacks, did dampen our spirits to celebrate New Year. We did empathise with the families who lost their loved ones and took our candle light marches in memory of their sacrifice. But then, we also have an inherent tendency to forget unfortunate events and live in the present. And that is exactly what we call human nature. Move on! In fact, most of us already have or at least are trying to do so and what better occasions like New Year for a fresh beginning.

A fully-loaded year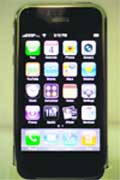 From Apple iphone to Simputer to Santa Rosa, gizmo freaks couldn't have asked for more
One was the explosion that we heard in Mumbai, and one is the one that we talk about today, though this one is something that you'd rather be proud of - the explosion of technology. At every second blink, we had the geniuses whipping up a new chip in which you could store a gazillion data, every second minute we had someone give an extra storage capacity in our mobiles, and almost every day we had someone to give us a swanky laptop, which you could pack and tuck away in your purse. All said and done, it has been an interesting year for technology and those who thrive on it.
Mobile menace
For the Gen Past, a mobile phone is nothing but a cumbersome marvel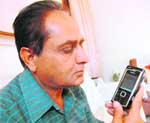 A three GB memory card, 2.5 mega-pixel camera, touch screen, business card storage. Does this sound Greek to you? We bet it doesn't. Instead, swanky looking, fully-loaded mobile phones are 'life' for youngsters. But for a generation touching 60, these are a 'cumbersome marvel' and they can't make the head and tail of it. For them the latest mobiles are as difficult to figure out as the reason why Mallika Sherawat needs to lay more stress on 'her other assets' rather than acting and why Rakhi Sawant is such a nautanki and why there are more kissing scenes in Imraan Hashmi's movies than dialogues! We get to share notes with some of the city folks who would rather prefer a simple mobile set.
Gizmo girl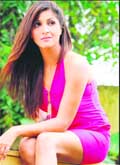 Girls' best friend. And we thought only diamonds were. Anyways. This is the story of a girl, who lives by two passions - one good work and second gizmos. Here is Jonita Doda, the lead actor of Chak Jawaana, opposite Gurdas Maan, who has nineteen to dozen to share on gadgets. Anything latest happening on the technology front, this shy girl would know it like the back of her hand.
Hooked to Google
Wikipedia, I live on it
Facebook, the good and bad of it
Jonita Doda
Tech crime
If 2007 witnessed rise in hi-tech criminals, then 2008 was the year they started materialising their goals, say experts. "The underground economy is flourishing," said Dan Hubbard, chief technology officer at Websense.
Geek SPEAK
One for the road
At its most basic, there are two iPod car accessories which are required for some on-road music - one is to give a way, allowing us to hear music, and one to keep the power on. Most iPod car accessories will cover both needs, either in one unit or as a kit, but understanding these two requirements helps us to select the best product for our needs accordingly.