Fading notes of ghazals
There has been a marked decline in the number of ghazals in Hindi movies as the trend
has moved towards creating fast songs, says Ruchika Kher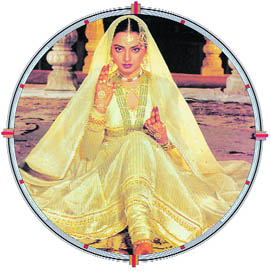 Rekha immortalised ghazals
in Umrao Jaan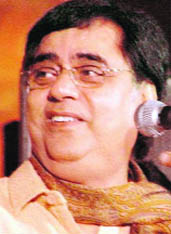 Ghazal is soft music; it is not making noises like most of the songs today. People in the industry donít have that kind of taste any more, says Jagjit Singh
THE lilting melodies of Jhuki jhuki si nazar and Chupke chupke raat din never fail to impress music buffs even today, but the popular ghazal genre seems to have taken a backseat in Bollywood.
While the older generation blames the young brigade of composers, the latter says it is the script that determines a movieís music.
"The new filmmakers are more inspired by the western culture. They copy western music and feel that they have made a song. Such people donít know what ghazals are all about," says ghazal maestro Jagjit Singh.
Music director Shekhar Ravjiani of the duo Vishal and Shekhar has a different take on the issue. He says the script is the main determinant of the genre of music to be used in a particular film. Vishal and Shekhar have composed music for films like Om Shanti Om, Tashan and Dostana.
"As a music director, we have to keep in mind the sound that is required by the script and the film. If a ghazal is required, then we would love to use it. It actually depends on what kind of film the director is making," Shekhar said.
Bollywood has been providing soulful renditions in the form of ghazals since the time of legendary K.L. Saigal. Later it was popularised by singers like Talat Mahmood, Lata Mangeshkar, Asha Bhosle, Jagjit Singh, Talat Aziz and Pankaj Udhas among others.
With hits like Tum itna jo muskura rahe ho (Arth), Tumko dekha toh yeh khayal aaya (Saath Saath), Dil cheez kya hai (Umrao Jaan) and Chupke chupke raat din (Nikaah), the genre that entails the combination of soothing lyrics and dulcet voices received a huge impetus and left an indelible mark on listeners everywhere.
However, there has been a marked decline in the number of ghazals in Hindi movies and the trend has moved towards creating fast, rhythmic songs in place of the traditional melodic, sentimental styles.
"Ghazal is soft music; it is not making noises like most of the songs today. Of 100 songs that are churned out, only two-three are worth listening. The rest are mere shouting, which is not music," Jagjit Singh says.
Adds Shekhar: "Itís true that we have not heard ghazals in films for quite some time now and I hope that it comes back."
Although the ghazalís versatile formal structure could conceivably have been modified to suit the taste of the Gen-Y, the genre has remained too closely associated with its traditional subject matter of broken hearts, weepy lovers and the stylised refinement of Urdu culture in general.
"People feel that a ghazal cannot be a commercial hit in todayís time. But this is actually a myth. If it is composed well, it can rule the charts. But people in the industry today donít have that kind of taste," adds Jagjit Singh.
The theme of most films, churned out today is more fast paced and inclined towards action, and ghazals donít fit in their scheme of things, say music directors.
One of the last memorable ghazals used in a Bollywood film was Hoshwaalon ko khabar in John Mathew Mathanís 1999 hit Sarfarosh.
Mathan could fit in a ghazal mainly because he had Naseeruddin Shah play a ghazal singer in the movie. J.P. Dutta used ghazals in the remake of Umrao Jaan, but they failed to click with audiences.
"Songs are made to suit the need of a particular scene. Ghazals have taken a backseat because the kind of films and the kind of scenes today donít demand a ghazal," opines composer Sachin Gupta of Dil Kabaddi fame.
However, the industry maintains that peopleís preferences have not changed.
"Itís not that peopleís preference of music has changed. If we give them a soulful ghazal that suits the film, they will certainly appreciate it," said Kaushik Ghatak, who debuted as a director with Ek Vivaah... Aisa Bhi.
Ravjiani shared his view and said: "People still love ghazals, they still go for concerts and appreciate them; so itís not true that people donít prefer ghazals any more." ó IANS