Itís going to be all right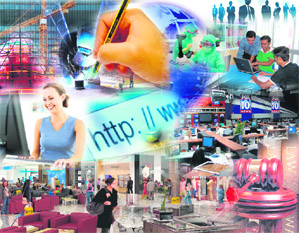 Tense about hitting the job market this year? Donít be. While some sectors may slow down or plateau out, others are set to expand & enlarge, writes USHA ALBUQUERQUE. Be smart, quick & open to the new
THE last quarter of 2008 brought only gloom and doom on the job scenario. Some of the bigger foreign banks with retail banking operations in India started reducing the number of employees in their consumer banking operations. The Indian arms of global banks also started cutting jobs with business volumes declining due to the economic slowdown.
Itís going to be All Right
2009 is not going to be a cakewalk on the job front but USHA Albuquerque predicts some safe careers


Careercature
Sandeep Joshi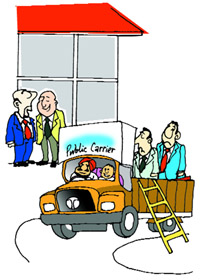 This is the latest measure to keep travel costs down.

Career Hotline
More, the better
Q. Is it alright to enroll with more than one placement agency? How much should one pay them?
ó Krishna Shastri
A. To answer your last question first: Not a single paisa. If youíre a candidate going to a search firm, you should never pay a fee. Itís the hiring company that pays the recruitment firm to fill the position.
A spam-struck world
A RECENT survey has found that 90 per cent of the emails sent to a personís inbox are usually spam. The survey report suggests that more and more hackers are devising new ways to send in spam emails.
Future imperfect?
Bad timing: This March, 1.2 lakh MBA graduates will pass out. As getting a job gets tougher, aspirants settle for lower salaries, upload resumes on online job portals & approach employment agencies
OFFICE Mantra
Out of the box
Functionality & ergonomics key to a comfortable home office
AN office at home is no longer unusual and home-offices are being used for everything from freelance work and telecommuting to more personal pursuits like surfing the Internet.
Yoga for all
HP plans to introduce yoga in all classes in state-run schools
AFTER making yoga an optional subject in plus two, the Himachal Government is now planning to introduce yoga in all the classes in state-run schools. The move is being considered as it would help physical and mental development of young students.