Cheers to nostalgia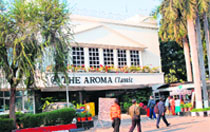 There might be many swank restaurants in the city now but the oldest ones still attract foodies with their rustic charm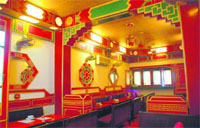 We love to eat. Err… we live to eat. Continental, Oriental, Italian, Mexican or our very own Punjabi food, we are game for anything as long as it is edible. Two hoots to people who mind our jumbo appetite. We even go ahead licking our fingers clean, once we are done.
The colourful interior of Hong Kong adds to the Oriental experience — Photos by Pradeep Tewari
A story re-told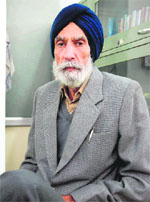 Har Jagmohan Singh prefers to set philosophy in the context of historical events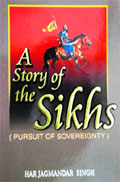 No, it's not just another book on Sikhism, though the theme may sound a tad too familiar. A Story of the Sikhs (Pursuit of Sovereignty) stands apart in two counts, one, it is the result of 20 long years of research and analysis by this former professor of English literature, Har Jagmandar Singh, and second, the book has more philosophy to it than history, 'Philosophy told in the context of history,' as he likes to put it.
Photo:S .Chandan
Hrithik is best


For actor Isha Sharvani, nobody can match Hrithik's dance moves in Bollywood
She is known as the diva of the dancing world. But prolific dancer Isha Sharvani thinks no one can match actor Hrithik Roshan when it comes to shaking a leg. Isha waltzed with the actor in Parle's Hide and Seek biscuit ad and she once again teams up with the actor in the forthcoming film Luck By Chance.

"It was such an amazing experience to perform with Hrithik again. He's such a great performer.

Busy Bee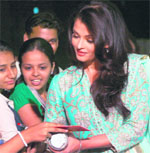 It is going to be a very busy year for Aishwarya Rai Bachchan. She not only has Mani Ratnam's gruelling Ravana with husband Abhishek Bachchan to complete, she will also begin to work on Sanjay Leela Bhansali's next movie, with Hrithik Roshan, to be shot in Goa. But before that she has to shoot for filmmaker Vipul Shah's next film with Akshay Kumar in the lead. Both Vipul and Akshay, who are co-producing the film, were very keen to get Aishwarya for what they describe as a genre- breaking drama.
Aishwarya Rai Bachchan
Catwalk to catfight


Naomi Campbell has finally put to rest the legal dispute with her former maid, who had accused the supermodel of being a "violent super-bigot". The 38-year-old catwalk queen has settled the lawsuit with her ex-housekeeper Gaby Gibson, but the details of the settlement have not been disclosed. "Everybody's happy with the way it ended," said Campbell's lawyer David Breitbart.Gibson sued Campbell in November 2006, charging that she thumped her when she couldn't find a pair of the supermodel's Stella McCartney jeans.
Naomi Campbell
Jim's funny moves


Comedian Jim Carrey's lover Jenny McCarthy has revealed that whenever the Yes Man star is away from home on shoots, he would perform saucy dance routines for her through the webcam. McCarthy, 36, says that even though most of 46-year-old Carrey's moves get the audience laughing, she on the hand finds that his kinky moves sets her pulse racing. "I haven't done any dancing, but I make him do that! It's nice!" said she. "With the I Chat, we're always afraid that there's a third party watching! We're a little bit careful, but it's a great way to have that face-to-face connection!
Jim Carrey

Hilton barges in
Hollywood socialite Paris Hilton was caught gate-crashing at the Golden Globe after party, and the more embarrassing fact was that she hid herself in a bathroom. After she made her way into the party, CAA's Kevin Huvane loudly demanded that she be shown the way out, as she was not invited. "Kevin was outraged at her sense of entitlement, and he was adamant that she be removed," a source was quoted as saying.

Paris Hilton

And the award goes to…
Golden Globes' top winners Slumdog Millionaire and actor Kate Winslet have now also garnered Bafta 2009 nominations. While Danny Boyle's film walked away with four trophies at the Globes, including one for the best dramatic film, the Brit actor took home two gongs-Best Actress for Revolutionary Road and Best Supporting Actress for The Reader.

The Sahayak programme at Fortis hospital saw a host of things, including a fashion show
Health and fashion, what do they have in common? Guess nothing. But this Friday saw an amalgamation of the two, as we heard Bollywood numbers, saw foot-tapping dance items, girls walking the ramp, a skit and women clad in vibrant hues at Fortis-Mohali.

Photo by Vicky Gharu

Launch Pad
Bag it


Da Milano, the luxury brand, has recently introduced its collection of portfolio and computer bags for men. This range is a blend of finest Italian leather, unmatched craftsmanship and cutting edge design. These functional bags are perfectly designed to carry a laptop and documents. Da Milano's collection of men's bags is crafted from the finest Ostrich and Croco embossed Italian leather, matt finish leather and full grain Italian leather.
The stage is set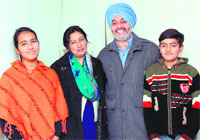 Quoting the celestial Thespian peer, Bharatmuni's delineation, "When human nature with its joys and sorrows is depicted by means of physical and other modes of acting in a designed stage performance, it is called a drama. But much that we know from our historical epics and scriptures over the centuries only an esoteric group of people had been practicing theatre in India", claims Pali Bhupinder, hailed as the leading proponent of fourth generation of Punjabi drama.

Pali Bhupinder (second from right) with his family — Photo by S. Chandan
Bon Appetit


Riding the Micro wave
How we all adore our micros - the wonder gizmo that has taken the pain out of the khaana re-heating ritual. Most of us have tried actual cooking in this magic-box and discovered to our utter dismay that an extra blink of a nanosecond can overcook and toughen any given preparation, rendering it fit only for the doggy-bowl. The advantage of a microwave curry is that it is a clean and efficient way to cook and you can serve it in the same bowl you cooked it in! Microwave cooking increases the flavour of salt, herbs and spices so it's advisable to reduce these quantities while you experiment. If need be, you can always add more of them later. Microwave cooking evaporates less moisture from the food so reduce the liquid specified in your conventional recipe by ¼th. For instance if you are supposed to use 4 cups of water, you'll need only 3 in the microwave.
Beauty and the Greek god

Bollywood Actor Hrithik Roshan with his wife Suzzane during the 15th Star Screen Award function in Mumbai on Wednesday. Photo: PTI

Silent spectators

The statues at the entrance of the Government College of Art-10 witness the excitement of the students as the college reopened on Friday. Photo: S. Chandan