Pre-exam panic?
Shoo it away, now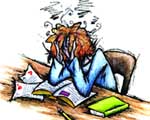 Exam season is beyond doubt a testing time
for students, but USHA ALBUQUERQUE gives you some pointers that could help you stress less & perform better. For starters, steer clear of self-generated stress caused by pessimism, overload & unhealthy lifestyle
THE start of a bright new year is also the beginning of the stress season. End of term, board exams, competitive entrance exams, interviews and unreasonable parental expectations are cause enough for many young students to press the panic button.

Career Hotline
Pervin Malhotra
Careercature
Sandeep Joshi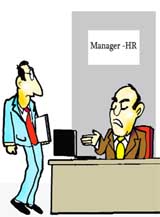 I have no job to offer, only advice: Emphasise perspiration, downsize aspiration.
TOEFL or IELTS?
First choose varsity
Course chat
n 100 days to a better career
n Make a career out of home science
n Go on, spin a web of creativity
n For MDS, one year internship must

BPO high attrition
Now we know why
THAT the Indian BPO companies suffer from the chronic problem of a high attrition rate is a given. The question is why is the rate so high and what can we do about it. The attrition rate in BPOs last year was 23.5 per cent compared to 15 per cent in the general market. The HayGroup recently completed its 2008 BPO Sector Special Survey, which attempts to answer these questions.
IGNOU to set up BPO training schools
THE Indira Gandhi National Open University (IGNOU) is planning to set up six BPO training facilities in Chennai, Madurai, Coimbatore, Tiruchi and Puducherry in collaboration with IT consulting and services major Accenture.
Job losses hit men harder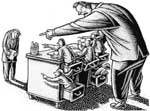 Four-fifths of the 2.74 million who lost their jobs between Nov 2007 & 2008 were men
THE economic crisis is hitting men much harder than women in the workplace, especially in the US. As male-dominated industries like construction and transportation bear the brunt of job losses, figures show that women-dominated sectors like government and healthcare are still growing.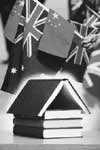 Student exodus costs $10 bn
Money can open 20 engineering & management institutes
INDIAN students going abroad for their higher studies cost the country a foreign exchange (Forex) outflow of $10 billion annually, according to an industry lobby report. The report by the Associated Chambers of Commerce and Industry (Assocham) said despite subsidised engineering and management education, about 500,000 students choose to go abroad every year. This amount is sufficient to open as many as 20 engineering and management institutes of repute in the country to prevent brain drain, it added.

OFFICE Mantra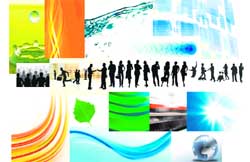 Give & take criticism
Criticism at the workplace can be constructive, too. Hereís how to face criticism unfazed & learn from it
THERE is no lack of criticism at a workplace. But to take criticism in a positive sense is an art. Next time you find someone criticising you, donít be perplexed. Rather be appreciative that youíve got a colleague who knows where you need to improve. Workplace provides a situation where one always learns.