Indian sorrel's juice can keep your heart healthy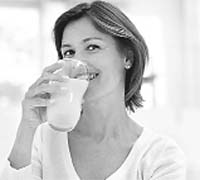 London: A drink based on a flower called Indian sorrel can prevent high blood pressure and maintain a healthy heart, according to a new study.
Also known as Florida cranberry, the hibiscus sabdariffa flower drink contains powerful antioxidants that can help mop up chemicals in the body known as free radicals, which are linked to cancer and heart disease.
The American Heart Association conducted the study and found that just two cups a day of hibiscus juice provides the best natural remedy yet for high blood pressure sufferers.
"Hibiscus is now the most promising herb for treating blood pressure," Daily Express quoted Dr Andrew Weil, an alternative medicine expert, as saying. — ANI
New heart disease drugs for fatal muscular disorder
London: Researchers at Columbia University Medical Centre say that a new class of experimental drugs for heart failure may be effective against fatal muscular disorder.
During a study, the research team identified a "leak" that weakens skeletal muscle in Duchenne, a disorder that affects boys usually before the age of 6, destroying their muscle cells and cardiac muscle in heart failure.
This leak allows the calcium to slowly seep into the skeletal muscle cells and excess calcium ultimately cause damage.
Similarly in heart failure patients, the calcium leak weakens the force produced by the heart, and turns on a protein-digesting enzyme that damages its muscle fibres. — ANI
Your 'gut feeling' may lead to best decisions
Washington: It's time that people gave due importance to the words "I have a gut feeling", for a brain-reading study from Northwestern University suggests that intuitions may actually help solve all sorts of problems one faces in everyday life.
Researchers behind the study say that it offers precise electrophysiological evidence that such decisions may sometimes not be guesswork after all.
They have revealed that guesses made by the participants during the study turned out to be as accurate or more accurate than when they thought they consciously remembered.
"We may actually know more than we think we know in everyday situations, too," Nature magazine quoted Ken Paller, professor of psychology at Northwestern, as saying. — ANI
Black women with uterine cancer at greater death risk
Washington: A new study suggests that the risk of mortality among black women with uterine cancer may be higher than that in their white counterparts.
The researchers found that black women were 60 per cent more likely to die from their tumours than white women, and relatively little progress has been made over the past two decades to narrow this racial difference.
During the study, the team led by Dr Jason Wright, assistant professor of obstetrics and gynecology at Columbia University College of Physicians and Surgeons, analysed the clinical data of 80,915 patients.
Seven per cent of the patients were black, who were documented to have uterine cancer between 1988 and 2004. — ANI